Yesterday I sewed up a storm! The man who is visiting from the States is leaving Wednesday, and said he would be happy to bring things home for my nieces and nephews and ship to them. I, of course didn't think about this two weeks ago when he got here, so I have been forced to get creative and be quick about it.

Since we will be out of the house all day tomorrow, I sewed seriously all. day. long. yesterday. I had to make the slips for my girls to go under their dresses, I wanted to come up with something adorable for their hair, and then I wanted to get a good start on the stuff for my nieces and nephews.

So I buckled down and did it.

Here are the clips I made for Snow White and Sleeping Beauty.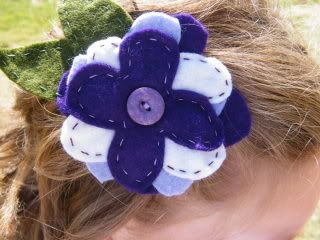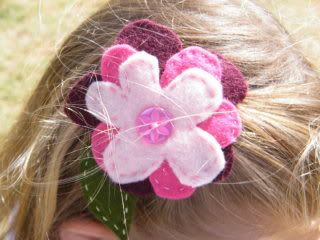 They are just cut outs I free-handed from felt, and added stitches to. Nothing hard. I sewed loops on the back to run bobby pins through, but I'm not satisfied with the durability of that. Any suggestions?

The next few are gifts for my niece and nephew. The other niece's and nephew's aren't done yet.
I just bought plain t-shirts, and sewed the designs on the front with felt.


This is for the red-headed nephew.

It's a tree.
This is for the southern niece. She loves pink and purple.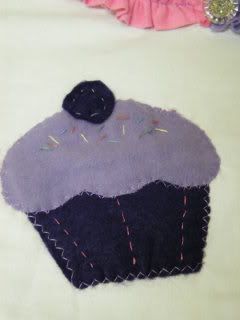 Close-up of the cupcake.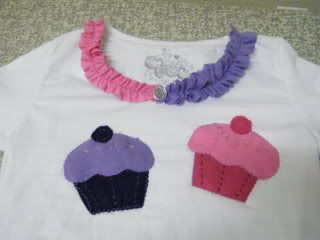 Remember the ruffle t-shirt? I took that idea and applied it to the collar, then sewed a sparkly button in the middle where the two colors of knit met. (The knit I got from a friend who wasn't using it. Score!)
So, what have you been up to lately?