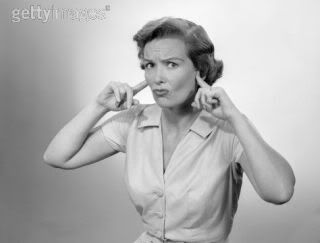 Photo from Gettyimages.com
It's been on my mind a lot lately how Christians don't like to hear the truth.
That line from "A Few Good Men" comes to mind: "You can't handle the truth!!"
If I'm honest, I don't like being told the truth either, especially when I'm wrong. I have a hard time admitting it, and an even harder time asking forgiveness.
I don't mean here, that out of the blue I would examine a person's life, find fault with it, and then give them a detailed list to work on. NO!! I'm talking about people who've asked my opinion on a specific matter and want me to be honest.
Occasionally
I have made statements to people without their having asked me first, but only when I've felt led by the Holy Spirit, out of concern for them/their family.
It's come to my attention that people don't really want to hear the truth about sin. They don't like to be told, "Well, the Bible says..." about most subjects.
Let's take the TV show, "The Office" for example. A friend asked me what I thought of it. I had never seen it, so couldn't voice my opinion. I have since borrowed the first season DVDs from someone, and must say I was pretty convicted watching it. If it had been captioned, and I watched with the Prince, he would have turned it off way before I did.
When I returned them to my friend from whom I borrowed them, she asked what I thought. I told her that I wouldn't be interested in the other seasons. She said "Yeah, I know they talk about dirty stuff on it, but it's so funny!" I asked if she thought it could affect her spiritual life, and she looked at me like I was crazy: "No, it's just a TV show. It doesn't matter."
I left it at that, but some of the things on her Facebook page make me wonder. How can taking in something like that on a regular basis NOT affect your spirit? How can watching unmarried people have sexual relationships not soften you into thinking it's acceptable?
Other times, I've had friends ask me about how they handled (or should handle) a situation, and when I tell them the truth, or recommend the way the Bible says, they are offended. Apparently they just wanted me to say "Well, the other person is too touchy. You just said (or did) what needed to be said (or done). Don't worry. It's not a big deal. They'll get over it." To just agree with them flat out, and not consider what
should
have been done. An ego stroke is what they want. They sure don't want recommendations of how to ask the other person's forgiveness, since they were wrong.
Let me tell you there have been plenty of times when I've had the opportunity to share with someone the truth, and didn't because I was afraid of how they would react. I was afraid they would think I was judgmental, or too strict, or acting like I was perfect. I realize now that is a mistake on my part. The truth is always the truth, whether they (or I!) like to hear it or not.
As a pastor's wife (which is my place on the mission field right now) I see all too often people wanting God's blessings, but not wanting to change to get them. Women show off their bodies with the way they dress, or have two, three, four babies outside of marriage and can't understand why they struggle to control their circumstances. Men have addictions to alcohol, sex, or drugs and don't want to give them up, yet cannot see why God refuses to bless them.
People arrive late to church, or only come twice a month, and wonder why they don't know the Bible like they say they want to. Or why their family won't get saved. Or why their kids won't obey. Or why they just can't shake this particular sin in their life.
As hard as it is to face, it's just the truth that we can't have it both ways. We either determine to make sacrifices to live for God, or we do what we want and live for the flesh. It's a moment by moment decision. And it's a struggle! It wouldn't be called a battle if it were easily won. I have definitely not arrived, as it's way too easy for me to make excuses for bad behavior and decisions.
So let's just decide to be honest. If you come to me and really want to know the truth about something, I'll be happy to share with you. If you're looking for me to soothe your conscience and pretend that what you're doing/saying/watching/involved in is fine, then let's just not even start that conversation, ok?
Because it will only leave you hurt (because you don't really want the truth) and me frustrated (because you don't really want the truth).
The next time someone asks my opinion of a matter I'm going to start with this verse:
Pro 27:6 Faithful are the wounds of a friend; but the kisses of an enemy are deceitful.
If I tell you the truth, even if it hurts you, then I am indeed your friend. If I soothe your conscience to avoid your becoming angry with me, or to keep you from feeling conviction, then my "kisses" make me your enemy.
And that's not something I'm willing to do anymore.