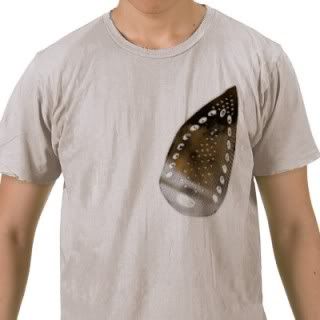 It's not easy to do a job well when you have the wrong (or an inadequate) tool.

Like trying to drive a nail through a board using a kitchen sponge. You're going to end up frustrated, angry, and hurt. It's futile.

Honestly, I used to hate ironing. I can't tell you how many times I've stated that here on this very blog, and other places in the comments section. Whether it was related or not, I would not hesitate to bring up my loathing of that chore. It was like part of my name. "Hello, I'm JulieMom and I hate ironing." Most people know that about me. (Not to mention the fact that wrinkled-ish clothes were a staple of our wardrobes.)

The iron I used to have had a white plate on it that seemed to enjoy picking up various and sundry colors from articles of clothing I was trying to make flat, and then refusing to let go. The biggest offender of staining my iron was the cover I had over the ironing board. Little green flowers, while cute on an ironing board cover, became a sticky green mass on the plate of my iron.

Not so cute anymore. Especially when it would then transfer that mess to the Prince's teaching clothes, dress pants, and favorite things.

Not even my Pampered Chef scraper could get that stuff off.

The Prince spent no less than two hours one night scraping and scrubbing, and only managed to remove twenty percent of it. So we decided to do the best we could with what we had. Which ended up meaning that I would iron an old towel for about ten minutes, until I was SURE that none of the green goop would end up on our clothes. And then I had to use the steam burst feature repeatedly onto the old towel to prevent slime from escaping the holes on the plate and transferring to our clothes.

Wonder now why I hated ironing?

We have since bought a new iron. Just this last week, to be exact. It's got a shiny stainless steel plate on it. No more color absorbing! It also has a self-clean setting, and can steam upright.

I think I am in love.

This iron does everything I need, and performs beautifully. I couldn't ask for more, really.

But I came to a realization just this morning, that despite the tool I hold in my hand, my attitude is the best tool to help me do a good job. I can have the most beautiful iron (which I now do) but if I am bitter and complain about serving my family, then the ironed clothes so neatly hung in the closet are going to be worthless.

Why?

Because my family is going to know that I don't enjoy serving them.

I may let them know with an outward display: stomping as I get the iron, muttering under my breath while taking the clothes down from the line, and griping when I have to make another trip to get more hangers. Or it may be a silent defiance or loathing of a chore. My face would give it away in a heartbeat. Either way, my family will know.

When they say 'thank you' to me for ironing their favorite item of clothing, I will nod in a self-depreciating way, so they know the extent of my sacrifice.

Pretty selfish and immature, right? Right.

When I have an attitude of service, I will be happy to do this (or any other chore) for my family. They work hard at school and their chores, (and the Prince does a myriad of things to the best of his ability) so why should they expect less of me?

Yes, I do have a lot on my plate. Yes, motherhood and being a wife are not easy. Yes, there are still dishes to wash, carpets to vacuum, and dusting to be done. Plus homeschool papers to check, food to be cooked, and clothes to put away. BUT if done with a cheerful heart, I am serving my family in love, and showing them that no matter the job, if done with a right attitude, it will be pleasing to God, and can become fun!

I used to laugh when I would read women's articles that said they took the time to pray for the family member whose clothing they were ironing. I thought they were foolish. With my old iron (and attitude!) that was impossible. I was too busy fighting them to do much else. And praying certainly never entered my mind!

But I must admit I tried it for the first time today. While ironing our tablecloth I thanked God for the food He provides, and that we've never gone hungry. When ironing the Prince's pants I thanked God for him and the wonderful man he is. The list goes on...

And I must tell you it was a nice boost to the mid-morning. It kept my thoughts heavenly and filled my heart with thankfulness. My children could tell a difference in me I'm sure, even though they didn't mention anything. They are internalizing it. They take in everything.

Now that's not to say that I will offer to iron all the clothes in our neighborhood, but I've found that my attitude can make all the difference. Old, stinky iron or not, a selfless, thankful attitude is always the right tool for any job.