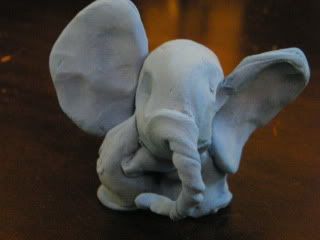 I have decided, since my girls are consistently finishing school before (or shortly after) lunch, that they need a fun thing to do once a week. Since the Prince goes to the Deaf school to teach a Bible lesson on Thursdays, and the rest of us stay home all day, I thought it would be a good day to have something fun to do. We will also do a fun food thing on (most) Tuesdays, but that post will be tomorrow.

Now- I will, from next week onward, be posting pictures of the actual things we do. Since I have mapped out the rest of the year for school with materials needed, etc. in my book,

I decided to make a separate calendar for our daily schedule and fun things. The current month will be posted in the pantry under my meal plan schedule.

I know, I'm neurotic. Like I don't have enough to do.

And I've made plans for most of the rest of the year.

So today I am going to list all the activities we'll be doing, and post links as well. Most of the ideas have been taken from the book Crafting Fun by Rae Grant that I won in a blog contest from Laura Lou! But I can't find links to the exact examples in the book, so the ones I did find are very close. Maybe you'll want to implement some of them in your own school, or just check back here and see what's up with us. Either way, should be fun!

Toothpick and Mini Marshmallow Sculptures- We're going to add edible markers into this one. After they build their sculptures, I'm going to let them color the marshmallows with the markers. Should be fun!

Painted Wood Words- I have little wood letter cutouts from Oriental Trading. (And I would post a link, but their site is down right now. Sorry!) I plan on letting the girls decide what words they want to spell, paint them, and then glue them on decorated cardboard to hang up in their rooms.

Tent Reading Day- We're going to make a tent outside from the clothes line, bring blankets, games, books, and have a fun afternoon! (As long as it doesn't rain!)

Make Your Own Kite- Well, it's decorating and making a kite to fly.

Homemade Cards- We recently had a friend give us a BUNCH of materials to use for making our own cards. We'll just get them all out and make up a ton.

Magnifying Marbles- Use little, clear, flat-bottom marbles, and small pictures you either draw or cut out. Glue them on the bottom and watch the image enlarge! Then you can glue magnets on the back, or thumb tack pins. When packaged right, they make a great gift!

Melty Beads- We aren't using these exact ones (ours are from Oriental Trading), but these are small plastic(?) beads that you place on a peg board in any pattern you want. Then you iron over them (with a sheet of paper between the iron and the beads) and they melt together to keep your art fused. It's fun!

Pin Wheels- Making pretty pinwheels to play with outside in the wind! Which happens a lot here in SA, especially in August and September.

5 Pointed Star- We'll learn how to fold paper just right to make a five pointed star with only one cut! Then we'll decorate them and use them to spruce up bedroom walls.

Bubble Day- Making our own bubble stuff, bubble art, our own wands, and seeing who can blow the biggest bubble from a cone of paper.

Thanksgiving Crafts- Glitter pumpkins (where you glitter small gourds and pumpkins), Pilgrim people, turkeys, scarecrows and all that stuff.

Paper Stockings- A stocking made from a brown bag that you can sew and stuff with goodies!

Paper snowflakes- Cutting out (and possibly glittering!) paper snowflakes.

3D Christmas trees- Cutting out, decorating, and assembling 3D Christmas trees.

Christmas Goodies- Cookies, PB Pretzels, special Christmas cake.

Snow Globe- Using any glass jar, glycerine, glitter, and figurines to make snow globes.

Coffee Filter Tie Dye- Coffee filters, eye droppers, food coloring and water. Make fun designs by dropping colored water on the filters.

Bread and Glue Clay- Making our own clay, molding it, letting it dry, and then painting it!

Tin Can Lanterns- Using old tin cans (coffee cans, vegetable cans, etc.) to make lanterns by drawing dot designs on the outside, filling them with water and freezing, then punching holes with a nail and hammer. We may even paint them!

Valentine Cards- Valentines from paper, glue, glitter (of course!) and stickers.

President's Day Stuff- Crafts, and coloring pages related to President's Day.

Paper Gliders- Decorating paper, then making gliders out of them and having flight competitions, and challenges.

Draw String Bags- *The example link isn't exactly the same as what we'll be doing.* Simple sewing required to make a draw string bag from old, unwanted pants. (Which we have plenty of.)

Homemade Playdough- Making playdough and then playing with it.

Parachutes- *You need to scroll down on the link to find the instructions.* Making parachutes with garbage bags (or extra plastic grocery bags), tape, a small toy, and string.

So, we're going to be busy on Thursdays! What are you doing to make your kids' homeschool (or after school) year fun and memorable? Share your ideas with me!