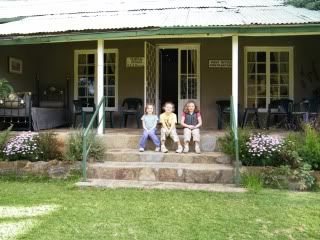 Ah...the relaxation of being on a farm without the pressure of doing any of the work! Our time at the farm was really fantastic for us as a family. There was no pressure to do anything if we didn't want to, and there was lots of space for the kids to run around and be free.

There were also lots of animals to keep us occupied, and have fun with.

I want to share so many things with you that I don't even know where to begin. I guess I should start with the history of the farm. The farm is over one hundred years old, and was the only trading store in the area for many years. While the area was building up, it was thought that Wyford would become a large town. They saw as many as three thousand wagons come through in a month. That's a lot of business! However, with the opening of the highway now known as the Van Reenan Pass, traffic was diverted away from Wyford and Van Reenan became the town.

They raise beef cattle, they milk some (they used to milk commercially), there are chickens, lambs, horses, dogs, pigs, and birds. Lots to do and look at. The farm itself is situated in a valley along the N3 highway. From the front porch of our cottage (which is really the other half of the farm house) we had an incredible view of the mountains. Really beautiful.


Stratford and Sheila Russell are the current owners of Wyford, and they are really sweet. They make you feel at home, comfortable, and are ready at any time to provide what you might need. (And answer a million questions- all with a smile!) Since they do milk, they offer fresh, unpasteurized farm milk for 4 rand/litre. ($1.74/gallon US) That was a STEAL, and saved us having to head to the store (a twenty minute drive at least- one way) every few days to replenish our stash. There's nothing like fresh farm milk, especially if you've helped milk the cows to get it!
Let me tell you, after the first day with all the Moo Poo and Ewe Poo around on the ground, I decided it was IMPERATIVE that we get the girls some gum boots to muck around in. Because they can be hosed off and left on the porch overnight. No poo in the house that way. Ewie.
The kids had a blast just running amok, and touching all the animals and plants, making up games, stalking the dogs, picking and cracking pecans, taking hikes, feeding the chickens, having a horseback ride, and posing for pictures. Here are a few: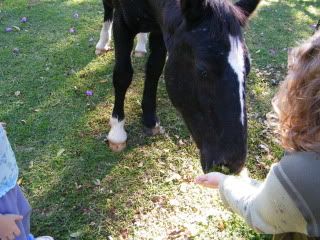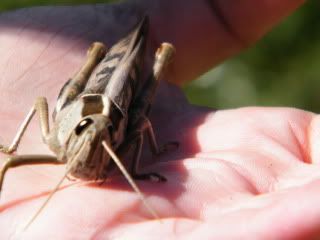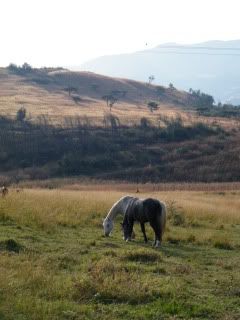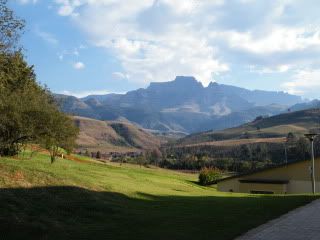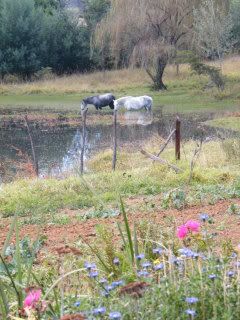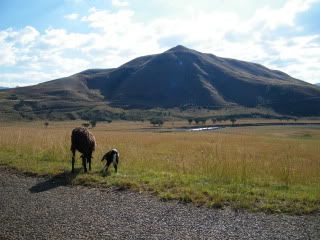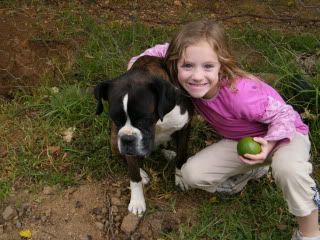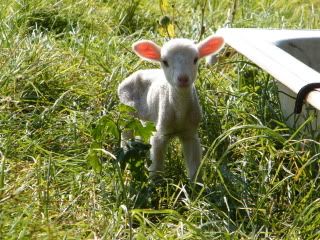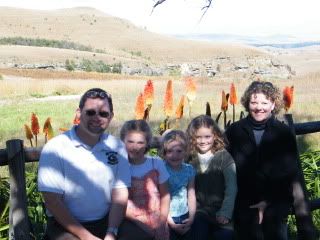 We did venture away from the farm a couple days. Once was to see the town of Ladysmith (which we didn't get to explore in too much detail due to timing restraints) and the
Drakensberg Boy's Choir
, and the other was to go to the Royal Natal National Park.
As you can see, we had a
really
good time. We were so blessed to have found this place, and thankful for the gorgeous weather. Fall is a great time to go to the mountains. I loved seeing how creative and awesome our God is, as evidenced by His creation that surrounded us.
If you live in SA and are thinking about going to Wyford Farm, know that this family highly recommends it, and we'll definitely be going back.