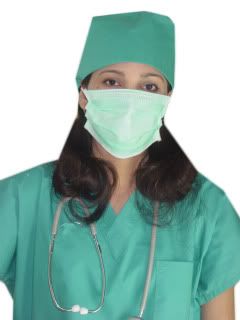 Hi Everyone! We're back from the farm, and it was OUTSTANDING. My goodness, I have so many posts to share about all our experiences since last I blogged. But today, I'm back on with Fitness Friday posting, and will be joining you in this family history edition.

I have to admit that my family history has some pretty scary stuff in it. Cancer seems to be the death of choice for many on my mother's side of the family. Her father, and almost ALL of his (five, six?) brothers and sisters died from some form of it.

My mother died from T-Cell lymphoma when she was 42. It started in her spleen, then moved to her lungs and other organs. She was (finally) diagnosed in November of 1992 and died in March of 1993. This is a rare cancer that the doctors said is not passed down through the family. However, my grandmother died of the same kind of cancer when she was in her seventies. I was pregnant with Snow White at the time, so this was YEARS after my mother's death (2003). Everyone in our family was up in arms about it, since we were told this could not happen.

We were all given paperwork and told to have genetic testing done to see if we carried it. I have not done that, as the idea has kind of creeped me out a little. I feel like a science experiment waiting to happen. Anyone ever had this done?

On my father's side of the family is heart disease. My Grandmother died of it when I was in sixth grade. Admittedly, the one uncle who died of it was extremely overweight, and smoked. And did I mention these are hearty West Virginia people who ate fried potatoes, sausage, and biscuits for breakfast pretty much every day? Yeah. Not my first choice either. (Unless you've ever had my Aunt Dianne's biscuits...then you may change your mind...so good...)

This is all MY family's problems. I haven't mentioned the Prince's side of what my girls may be up against. (hypertension, suicide, Parkinson's Disease) When I think of it all, it can be very overwhelming. But I praise the Lord that even when I was almost thirty pounds heavier (just a few months ago!) that I never had any health issues that went with it.

That's not to say that I recommend being thirty pounds heavier than I am right now. Which would put me at over two hundred pounds. Yuck. I much prefer my weight now, though I still have a ways to go. See the counter at the bottom of my screen? It's my tracker, and it needs to move again. Soon.

Anyway, I have been taking steps to stave off the effects of my family history. We eat (probably) two vegetarian dinners a week. Things like Lentil Soup, Butternut and Carrot Soup, stuffed tomatoes and peppers, and salads. (Like cous cous salad which has yet to make it into the Foodie Friday Archives. Shame on me!)

We do also eat LOTS of fruits and vegetables. I mean lots. My kids love them, and here in SA you can get them for not too bad of prices. It depends on the season, of course, but when what we love is in season, we eat them A LOT. And even if it were a little pricey, what is a bit more money compared to a healthy body? Don't we pay even MORE to go to the doctor when we're sick often? I think it's a fair turnaround. Why give money to the selfish insurance companies, when you can be using that money wisely to fuel your body in a healthy way? [end rant]

And we have been going to they gym. (I know, that's past tense.) Since being on vacation, we haven't been, but we WILL be going back. I am working on making a schedule with the girls so I can get to the gym and not interrupt the school day too much. Here the gym is PACKED in the early morning (5 AM to roughly 10 AM) and I can't go before 8AM without the Prince, since there is no child care available until then.

This is not an excuse, (ok maybe it kind of is) but rather an obstacle to work around in order to ensure I'm doing everything I can to avoid a demise related to my dreaded family history.

So, do you think I should become a human pin cushion and get the genetic testing? Or do you think I should (as I have been) leave it in the Lord's hands and face it if/when it comes? Is it irresponsible NOT to be tested? I don't know.

Any thoughts?


Head on over to Fitness Friday where the other ladies are sharing their ideas, struggles, encouragement, and goals. Share and learn. That's what the journey is all about.