Oh I am such a dreamer. A visionary, if you will.

And I am certifiably crazy.

The Prince and I have decided we need to have a website for our ministry. What's it like, you ask? It's a theoretical dreamland that has a catchy, yet sophisticated logo, and you can put up recent and previous prayer letters, pictures of the ministry, blog something, and just basically keep people up to date in any number of cool ways.

However, did you know there is a little process involved in getting your own website?

Like, you need a domain name? And a host? And someone to actually make you a website?

And did you know that the cheapest web designing place I could find was $500. FIVE HUNDRED DOLLARS! Yikes. That hurt just a little bit. So, I am going to try and do it myself through tutorials on the internet.

Stop laughing.

So, I have downloaded Paint.Net and I have been fiddling with it. So far I have learned how to take a picture from this: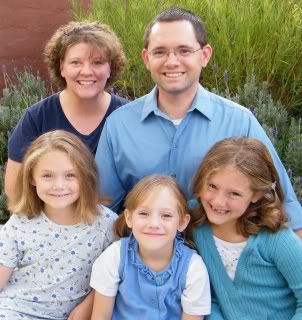 To this:


I'm not sure if that's helpful right now, but I think it's cool because then I can put whatever color I want behind it, and we'll be floating in space. It's a good thing to know I guess.

BUT, this takes time! And it's not something I have a lot of. So, I will be popping in and out of Blog Land as I learn how to manipulate stuff. And there are a million tutorials online, so I'm hoping I can whip something up here soon.

If you know something about web design, you can point me to good tutorials/websites that are supposed to help, that would be appreciated.

If you don't know anything about all that stuff, then just pray for me!! Because I have been feeling like I want to pull out a little of my hair. When mine's all gone, can I pull yours out too? I could always Paint.Net in a new 'do for you if you're a little uncomfortable being bald.

You know, if I ever learn how to do that.