When taking a seven hour car ride, you are likely to see many interesting things, some of which are road signs. I know, this isn't the beach, but I thought these were funny/interesting.


For our friends back home in NY...

For Sylvester the Cat...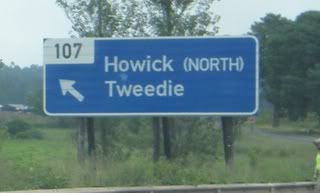 For Any Knights Needing a Manhood Validation...
How often does it happen if they have to put up a sign???
Me Fooling Around
When we took a day off from the beach on Thursday and just drove around, we went North and found a wonderful pottery place that has everything you could think of, including a lunch menu, and coffee bar. Very nice. They throw and paint and fire all the pottery pieces on site. It was pretty cool.
Display Shelves with TONS of Choices

Front Show Room FULL of Tea Sets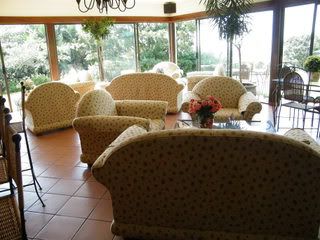 Monkeys!! (On the playground out back.)
A Weird Colorful Bug. Ew.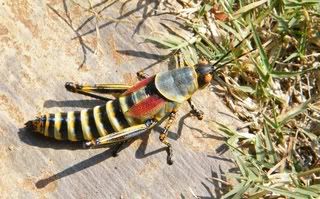 And then there are the pictures of us. I took WAY too many, so I won't post them all. [insert collective sigh of relief from readers here] Just the best ones. Here goes!
A Tired Snow White on Our Last Morning

Me and the Prince on the beach the first day.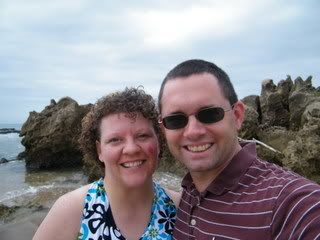 Cinderella the first morning sunrise.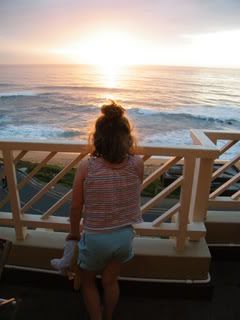 The Prince in the ocean
A Gorgeous Overcast Day
And I think I put enough pictures of the beach itself last time. So, that's it for this trip! This next week I'll be moving on to other things. Namely, some organization I've been doing around here, and various thoughts tumbling around in my noggin'.
Aren't you looking forward to that?
Maybe you'd rather see more pictures. LOL.