I have had cake on the brain the past few days. What with hosting the Pestkes and having Savannah's birthday here, and my own Sleeping Beauty's on Tuesday, (when she will be turning EIGHT thankyouverymuch- by the way, how did that happen?!? EIGHT!) I am either baking cakes, frosting them, or doodling sketches for the next one.

SO...

Today I thought it might be fun to share with you some amazing (and some scary!) cakes that I have found on the web, and also expose you to a hilarious blog all about messed up professional cakes. So I'll do that first since I just mentioned it.

The blog is called Cake Wrecks. The motto is "Where professional cakes go horribly, hilariously wrong". Great motto. Jen is the blogger and her commentary about the pics pf cakes people send in is absolutely hilarious. I don't read her every day, but pop in now and then when I think of it. Check it out if you need a laugh. You'll definitely get one.

And now, onto the cakes!


This is a wedding cake designed to look like the bride. Um, yeah. Can we say narcissistic? Her ego is obviously as big as, well,
this cake
. The concept is freaky enough, so I won't be mentioning the horror film-type lighting on the cake (can't you just see an arm slowly rising with a bloody knife in it's grip?), or the scary vomit-inspired design on the front of the bride's dress. *shudders*
I'm moving on, but for those of you who want to read all about it, go
here
.
I'm not saying it doesn't take talent to make a replica of a baby in cake, I'm just sayin' I think it's wrong to want to eat one. Who was the first to order this anyway? And who's gonna say "I want a piece of the face!" Not me. Especially since this baby looks a little troll-ish. Maybe it's not really a baby cake after all, but a small, grumpy troll-man cake. In that case, why is he wearing a bonnet? And don't trolls have HUGE feet? Huh.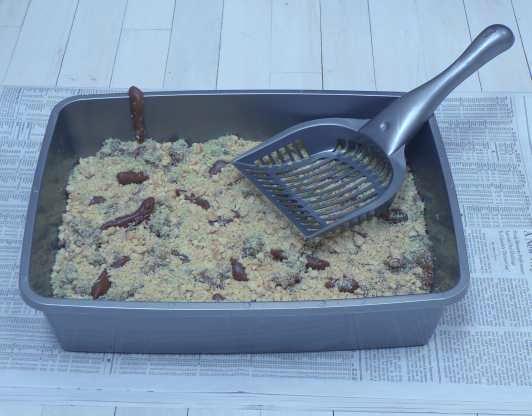 Need I say more? Ew. Ew. Ew. Ew. EW! But there is a cake under there. Somewhere.
4. Pretty Scrollwork Cake
I
love
this cake. I think it is so elegant and pretty! And I am in awe of the amount of time it must have taken to do all the scrollwork. I love that on a cake. This is the first in the 'good cakes' category in case you couldn't tell.
5. Cool Topsy-Turvy Cake
I doubt I will EVER be able to make a cake like this, but WOW!! I love everything about it. The colors are bright and sweet, and the fondant is smooth and beautiful! It's very girly which I also love. Sweet!
6. The 'I Swear It's Not Styr
ofoam' LOTR Cake
There are really no words to describe the detail and time put into this cake. Wowza. It's a replication of Minas Tirith. If you haven't seen the Lord of the Rings movies, and you think I'm a heathen because I have and I like them, a lot, just appreciate the artistry here, ok? Ignore the movie references. Pretty amazing.
I hope this has given you come cakey inspiration, and not indigestion. Tomorrow I will share pictures of Sleeping Beauty's birthday cake, providing it doesn't turn out gross and disturbingly ugly. And then I won't mention cake again for a LONG time. Ok? Ok. Pinky swear and everything.
Happy Monday to you all!!

*If you're in the States and reading this on Sunday night, forget I just said that.*