Do you live in a house with children? Children who routinely hurt themselves and need bandages? Are you a klutz as well? Or just a macho guy who works hard and hurts hard? If you answer yes to the above questions, then it's possible that you have been faced with the dilemma of letting a perfectly bad cut/abrasion go uncovered, therefore inviting infection, or swallow your pride and wear a child's bandage.


This can especially disconcerting if you are the man of the house. Who wants to walk around with a Sleeping Beauty Bandage on their hand or forearm? Even if you have a tight grip, I assure you your manhood is put in direct question if you sport one of those girly bandages. What to do?

We suggest you first download our Safety First-Aid Shopping List™ to ensure your pantry is well-stocked with our Take It Like A Man™ band-aids and accessories like the ones below.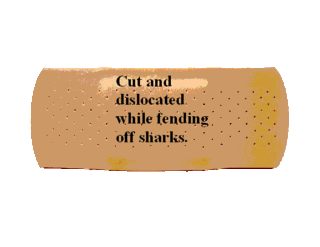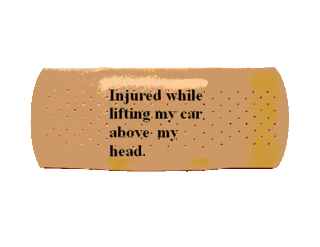 And for you sensitive gents, we have a full line designed with you in mind. Check out your options below: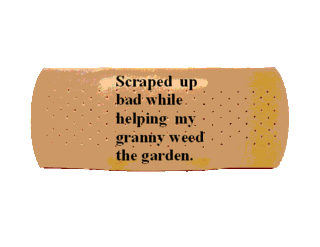 Don't be the guy who's misunderstood at parties and sporting events alike. Take your healing into your own hands, and Take It Like A Man™.

And by the way, Be A Man and vote!