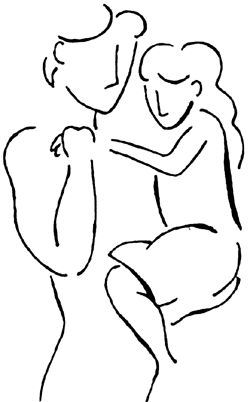 I have enjoyed teaching the Wednesday night kids' class at our Deaf church. The kids who come are all hearing, and it's a ministry we do because they all live in the neighborhood and some who are now 12 have been coming since they were five and six. It's a blessing to see them be so faithful. It's been a lot of fun recently as I have asked them things they want to learn about from the Bible. Some of their ideas:

*Was Jesus there at creation?
*Before sin, did the animals bite?
*How did all the skin colors get made?
*Was God wearing clothes at creation?
*What is Heaven like?
*Before creation, was God alone?
*What's Revelation all about? (Yikes!)
*How can we refute evolution?

Some pretty good questions, right? There are many more they added last night. Kids' minds and hearts are so inquisitive, and ask such great questions. I plan on taking a few at a time to answer, and we'll learn together from the Word of God.

I wanted to take the topic today of the heart of a child. We know the Bible says to come to God with child like faith, so that we may believe. The Bible also shows that children are precious to our Lord. There's another characteristic I've seen in my own children that I am learning from.

When I've had a bad day, and am frustrated (femininity or not) I sometimes lose my temper and yell or raise my voice to my children. And sometimes I reply with sarcasm, or say things in a way that is unkind.

I always go to them later and apologize and seek their forgiveness.

And you know what? They always easily and quickly forgive COMPLETELY.

With my children there is no reminding of how I hurt their feelings, or turning of the head in silent refusal to accept my apology. They don't list things I've done in the past to hurt them, or tell me that I have a problem with this and need to work on it.

They get a tender look in their eyes (as though they've hurt me), take my hand and say "Of course, Mommy. I know you're tired. I forgive you. I love you." And then they hug me, and it's all ok.

Their hearts are so full of love, and so easy to forgive that it puts me to shame.

Oh to be more like a child!