So I decided for the first time this year that I would try to make a really nice cake. And let me tell you have I learned a thing or two! For example: never start a project like this after 9PM. Even if it's supposed to be a surprise, you can make the cake and frostings ahead of time and just decorate it after the kiddo is in bed. Whew! It was a marathon night.


So we start with a crumb coat.
And let me tell you was this cake ever crummy!! Next time I will NOT use this for a base. I'll find a more substantial recipe. I was very frustrated with the beginning of it. Not looking very promising, is it? I promise it gets better. And yes, I was surprised too.
Next I did another layer of frosting to make it smooth-ish.
It is an important step because this will form the base for your decorating. And it covers up all the crumbs that make your cake look, well, crummy. It's still not perfect, but remember, this is my first time attempting such a cake. And yes, it gets even cuter.
The next step is to pipe a design.
I didn't really have any idea what I was doing here. But I had sketched some things out on paper, a general design that Snow White approved of, so I free-handed it. I used a Wilton's kit with the piping bags and tips that I borrowed from a friend. The frosting for the base and the green is buttercream. SO YUMMY. These are 'vines' by the way.
And before I started frosting, I placed little strips of wax paper under the edges of the cake so when the smooth layer was done I could remove them and keep the cake plate looking neat. (Which is just an inverted tart pan.)
Next comes adding a base border.
Again, Wilton bag but with shell tip. Just piped a straight line around the bottom. I'm not ashamed to admit I was afraid of screwing it up, so I made it simple. Simple looks neat.
Next I free-handed some flowers.
I think here you can see how the garden-esque look is starting to pop out. These are basically just star shapes. This frosting is royal icing. It hardens up. I planned to pipe these out on waxed paper, then place them onto the cake when they were dry but: 1. I started this after 9 PM, remember? 2. Time consuming. Didn't happen.
I think they turned out fine piped directly onto the cake.
Next step is to pipe little yellow middles.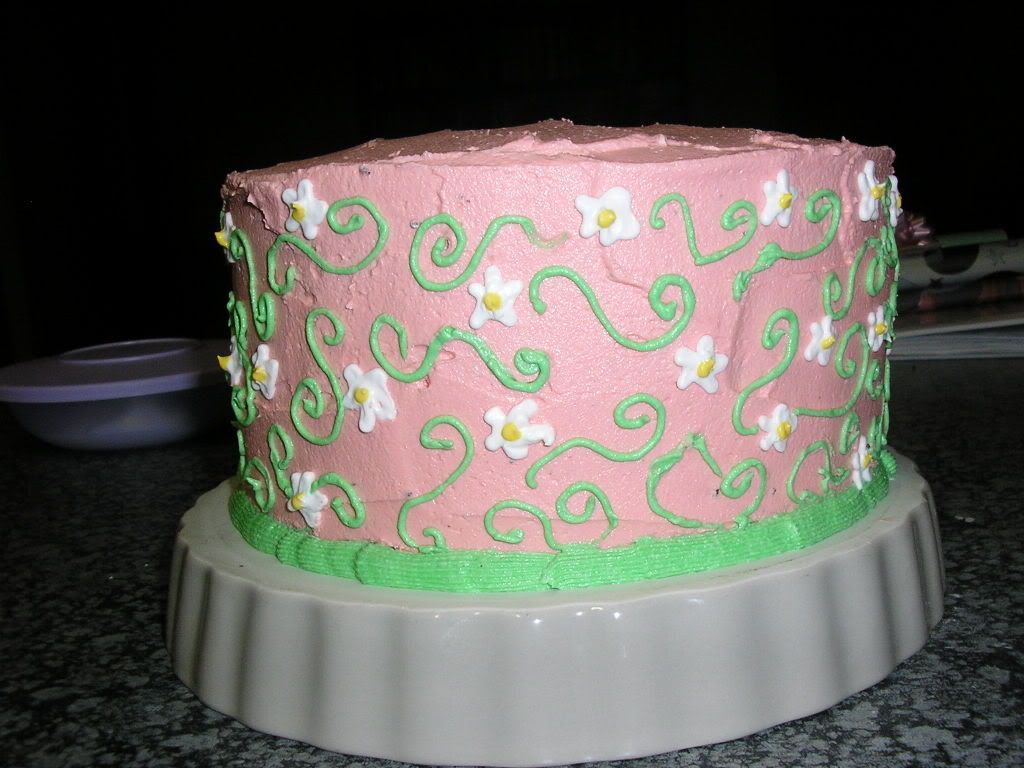 These were easy, but it was a bit of a struggle in the beginning not to have them be pointy.
When that was done, I piped the top.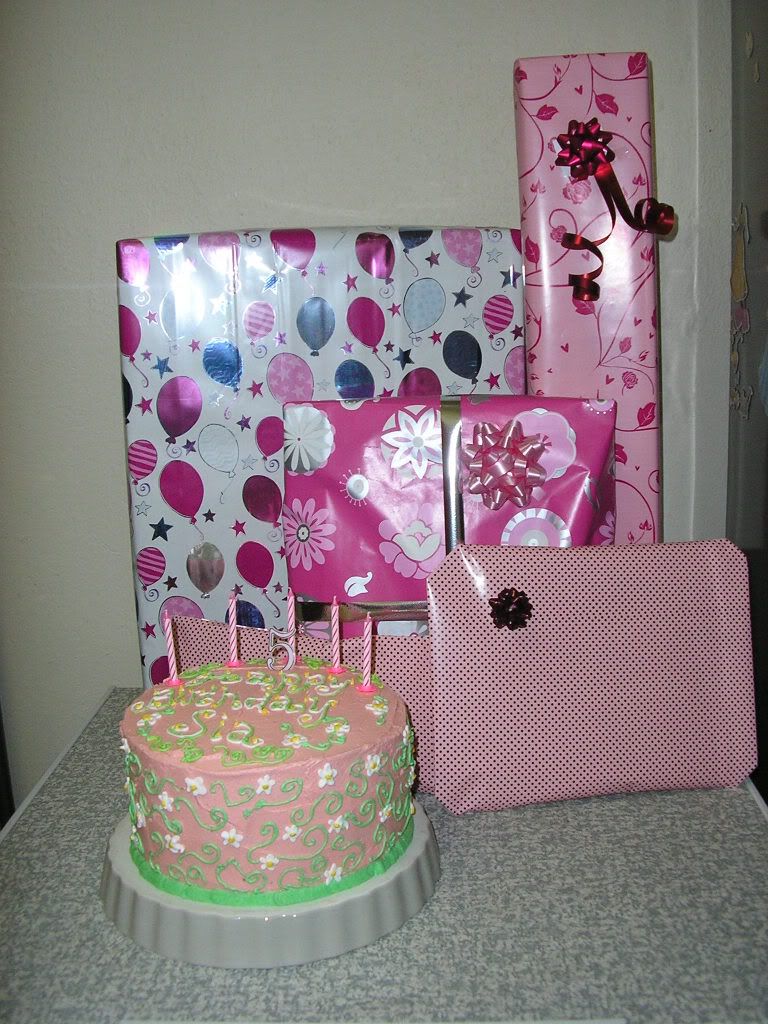 This consists of her name, and some more flowers and vines. Oh yeah, and it says Happy Birthday too. There are five candles because she is five, and a number five. Do you think we could get any more pink???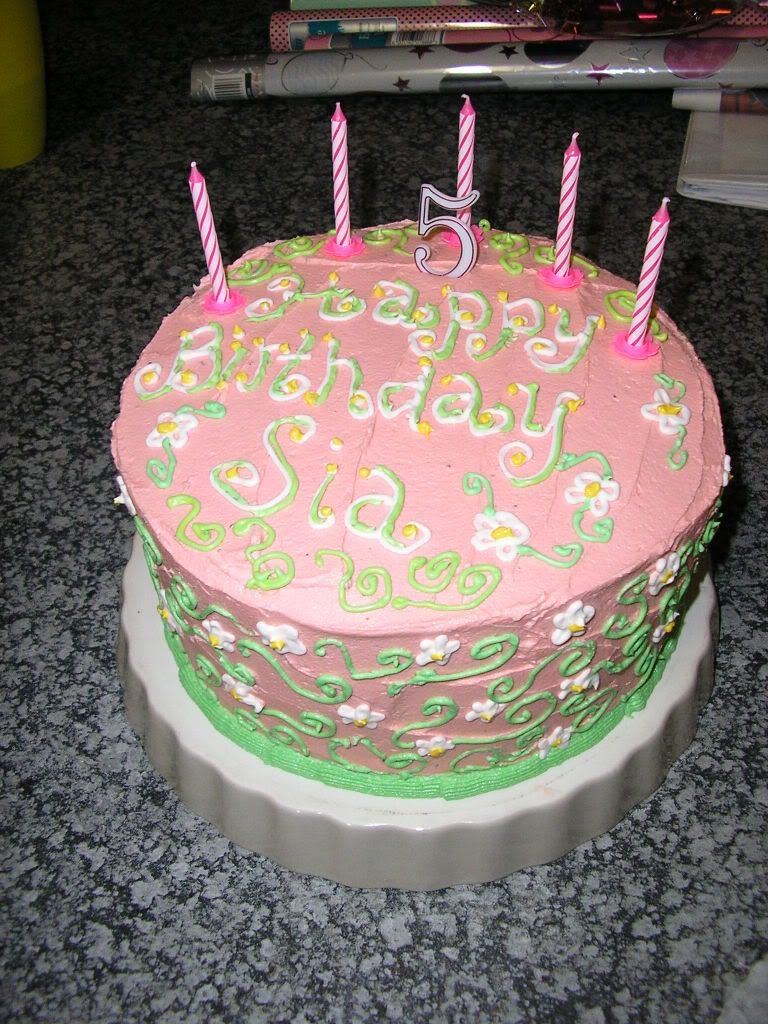 And to answer the un-asked question: I went to bed around 2:30 AM.
Just another reminder:
DO NOT START THIS AFTER NINE PM.
'Cause those nice piping bags? Need washed between colors. So either only use the amount of colors you have individual bags for, or get enough bags for the colors you want. Lesson learned.