Last night we had Mexican food. I wanted to try out a new recipe that I thought the Prince would like, and he did! It is our "Once this Month" mexican food, so I am glad it was good!!

Today's recipes: (Yes, I said recipes plural. There are two. Bonus!)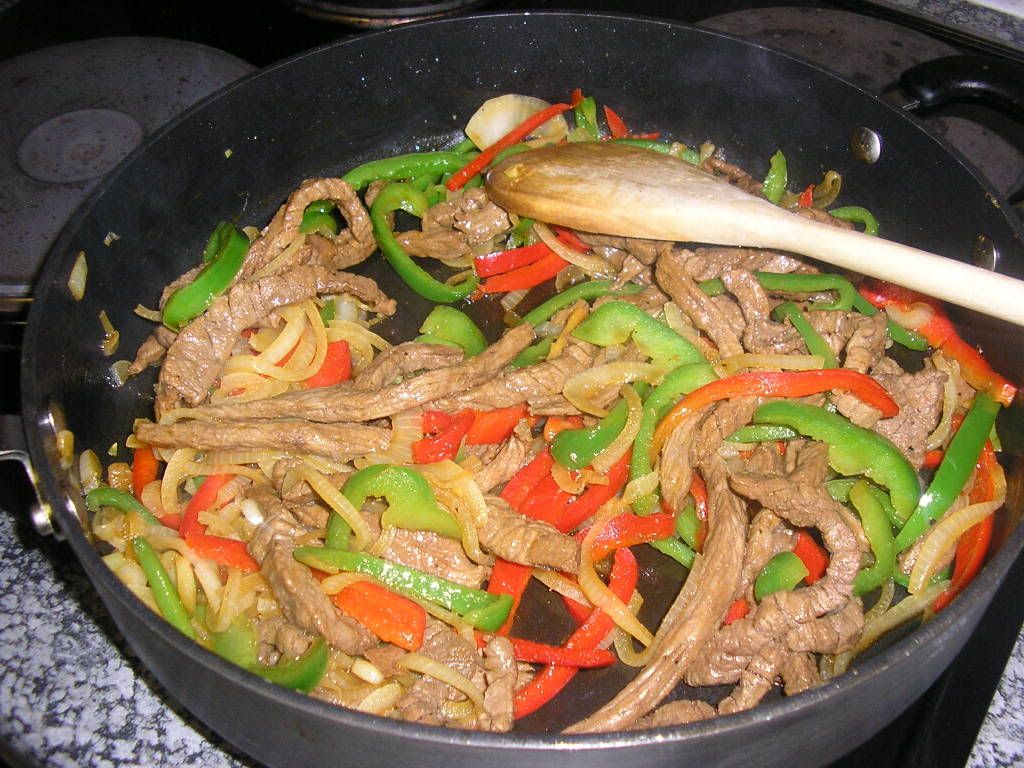 1/4C lime juice
3T oil
4 cloves garlic
3t soy sauce
1t salt
1/2 t liquid hickory smoke (we didn't have this and it was fine without it)
1/2t cayenne pepper
1/4t black pepper
1lb chicken, or skirt steak
1 green pepper, 1 onion, 1 red pepper sliced thin (I personally would chop more than this for next time. Not enough veggies for me.)
1. Combine lime juice, 2T oil, garlic, 2t soy, 1t salt, liquid smoke, cayenne, black pepper, and your choice of meat in a ziploc bag. Refrigerate at least four hours.
2. Combine 2T water, 1t soy, 1/2 t lime juice, salt and pepper. Set aside for veggies.
3. Cook meat on medium heat until no longer pink. Cut into think strips. Set aside but keep warm.
4. Drain fat from skillet. Add 1T oil and cook veggies until brown. Pour reserved liquid mix over them. Toss meat back in and stir until warmed through. Serve in tortillas with salsa and sour cream.
Bean, Corn and Tortilla Stacks
Ok, so this picture doesn't make them look SO GOOD, but they are. If you try them you might like them. Try them, try them and you may. Try them and you may I say!
1C salsa
1 Can (8oz) tomato paste
1/2 C water
1 can (med size) black beans*
1 can corn (drained)
2 C cheese
4 soft tortillas
*We didn't have black beans, so I used chick peas! I mashed them in a little of their juice, added garlic powder, a couple teaspoons of taco flavor I had left over from last time we used it, and then fried them in a skillet. It was good!
1. Preheat your oven to 450 degrees F.
2. Combine salsa, water, and tomato paste in a bowl.
3. In a separate bowl combine beans, corn and 1 C cheese.
4. Grease a baking sheet and place one tortilla on it. Spread 1/3 of the corn mixture on it. Top with 1/3 of the tomato mixture. Place another tortilla on top. Repeat. Place 1C cheese on the final tortilla. Place in the oven and bake 8 minutes, or until cheese is melty.
This was a great dinner. Would go nicely with some chips and salsa on the side, or mexican rice. And don't forget the guacamole! I didn't have any avocados, or I would have made some of that too. Let me know what you think!