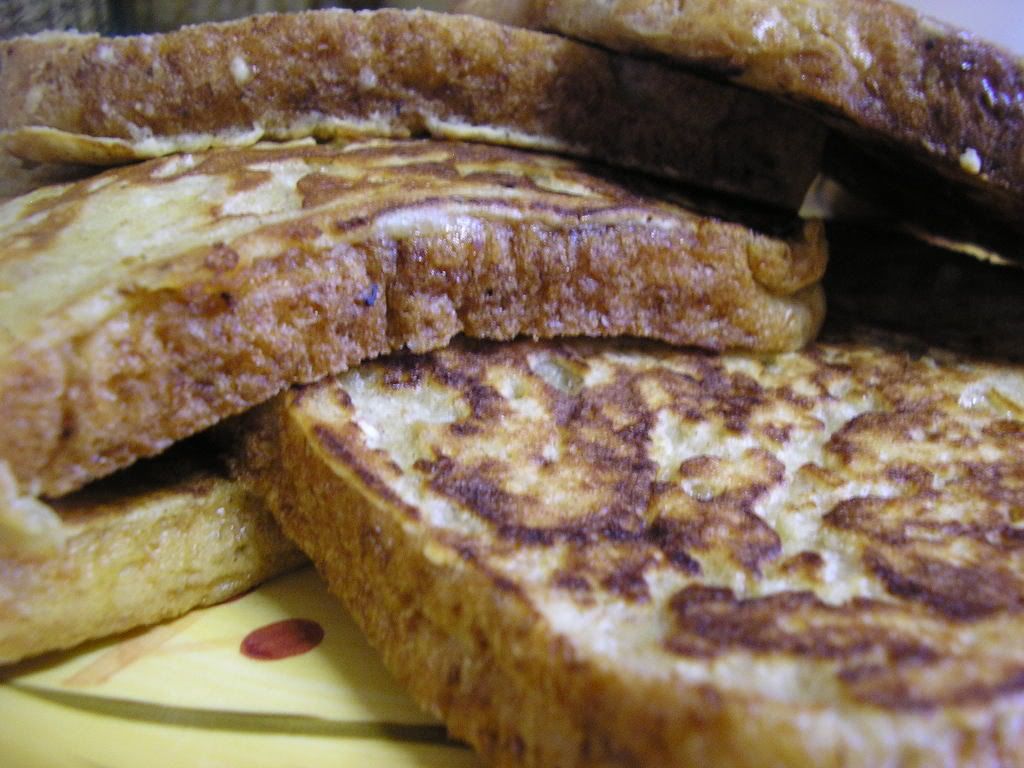 Click here for a fun food song!!

I have a confession to make. I have never made good french toast. I know, it's easy. I just never bothered to look up how to do it right. Mine always is a little too egg-y or a little too milk-y and either falls apart, or ends up like crunchy egg bread. So I finally (since all the meal planning etc.) looked up a decent recipe. You can thank me after your family calls you their new breakfast hero and all that stuff.

Anyway, today I bring you: Denny's French Toast!!

Ingredients:
* 4 eggs
* 2/3 cup whole milk
* 1/3 cup flour
* 1/3 cup sugar
* 2 teaspoon vanilla (I upped it from the original)
* 1/4 teaspoon salt
* 1 teaspoon cinnamon (I upped it from the original)
* 6 slices Texas toast thick bread (Or 4 pieces shy of a loaf of regular)
* 3 tablespoons butter
* powdered sugar
* butter
* syrup

Directions:
1. Mix together the eggs, milk, flour, sugar, vanilla, salt& cinnamon. (TIP: mix your cinnamon with the vanilla before adding to the mixture, and it won't float on top. You're welcome.)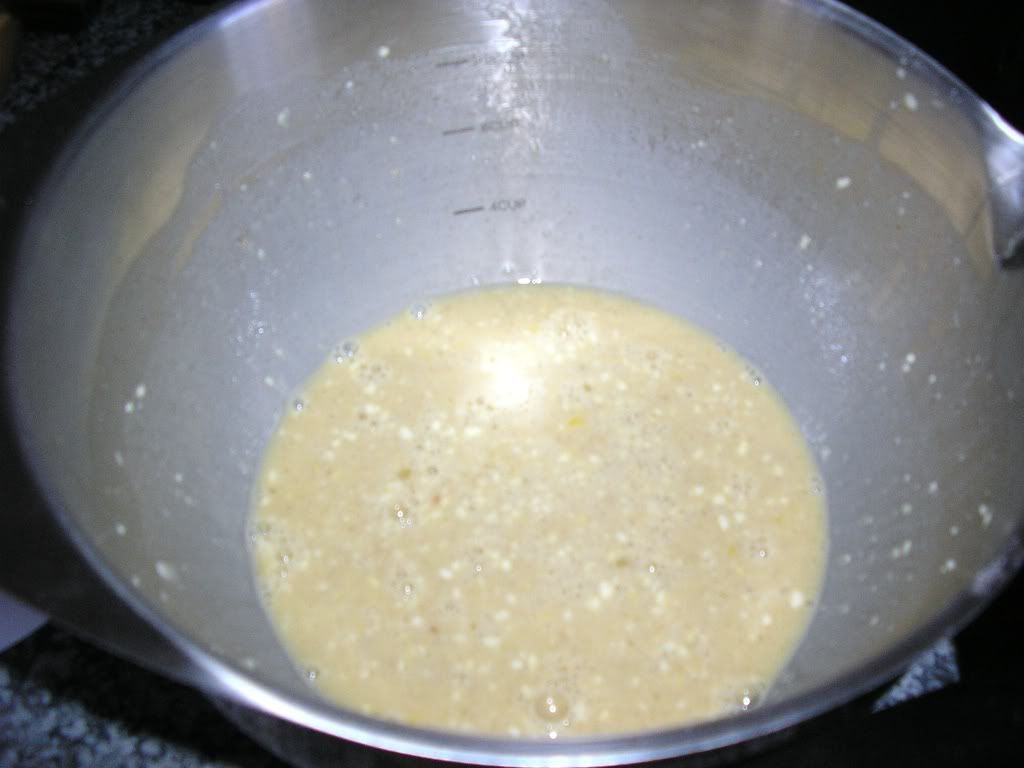 2. Heat a large skillet, or griddle.
3. When the skillet is hot, add 1 tablespoon butter.
(If it smokes, turn the heat down)
4. Dip each slice of bread into the batter for 10 seconds on each side.
(If using the texas bread, dip for 30 seconds each side)
5. Let some of the batter drip off, then put in skillet.
6. Cook each slice 1 1/2-2 minutes per side until each side is golden brown.


7. Add more butter, if necessary, to cook all of the slices.
(And we all know it IS necessary)
8. To serve, put on plate, dust with powdered sugar. Serve with butter & hot
syrup.



This was a great breakfast, easy (although my hands got messy) and easy to clean up after. I cannot tell you how much menu planning has changed the dynamic of my family time. In the mornings now we all sit at the table together instead of zombies wandering aimlessly around the kitchen wondering what to eat. The kitchen stays clean, and I am (as an unexpected side effect) HAPPY to get out of bed in the morning. Wow!!

You should try it. I know you'll like it.