Sorry about the no 'Deep Thought Thursday' yesterday, but we had visitors coming and it took me a long time to iron all the sheets and stuff. I know what you're thinking, and it's a whole 'nother post. So look for that one next week.

Today I have a new recipe that I altered (of course) but only AFTER I made it and didn't like the results. (Of course, I didn't fully follow their directions, either.)

I bring you: Herbed Chicken in Puff Pastry


Ingredients:
2 sheets puff pastry
Four chicken breasts
Small container soft cream cheese (or creamed cottage cheese which is what I use)
2 tsp Garlic/Herb mix (find it in the spice aisle at your supermarket)
1 Beaten egg

1. Grease two baking pans. Preheat oven to 375 F. Make sure your pastry is fully thawed.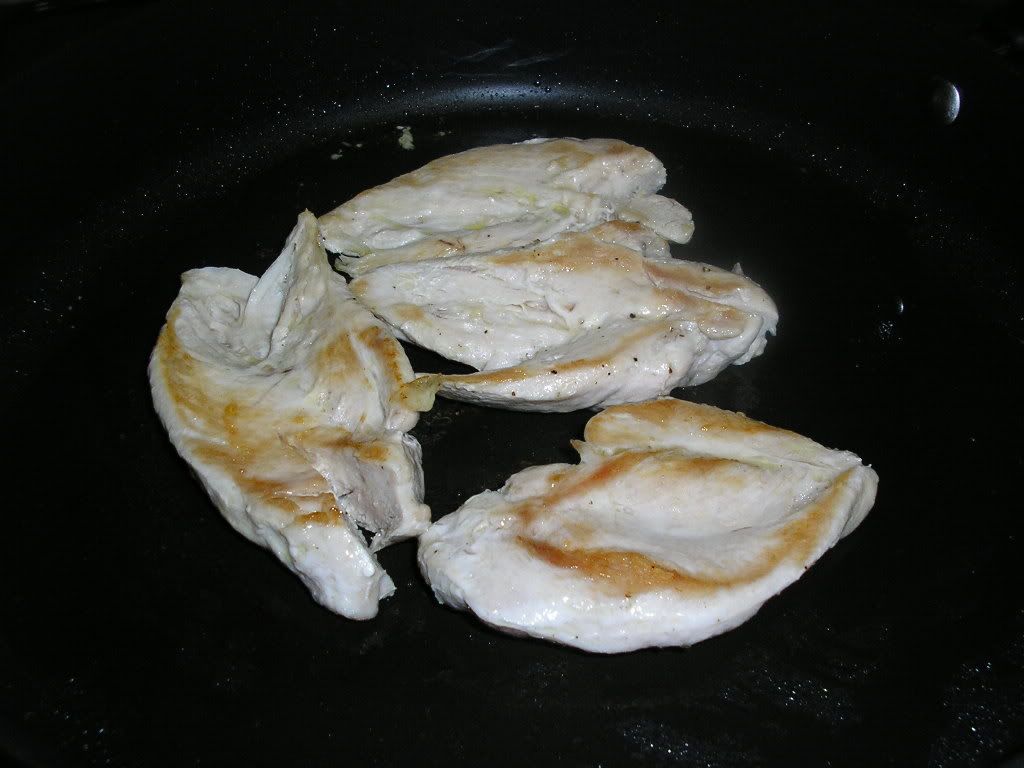 2. Cook the chicken breasts in a small amount of oil until browned on both sides. Put in fridge and cool. (otherwise it will melt your pastry- don't ask me how I know this.)

3. Roll each sheet of puff pastry into a 12x16 rectangle. Cut in half width-wise.


4. In a small bowl mix together the cream cheese and herb mix. Spread two Tablespoons of mix on each square of puff pastry.


5. Place chicken breast directly on herbed mix.

6. Brush edges of pastry with egg. Fold over chicken and press to seal.


7. Place seam side down on baking sheets. Brush with egg and bake until golden brown.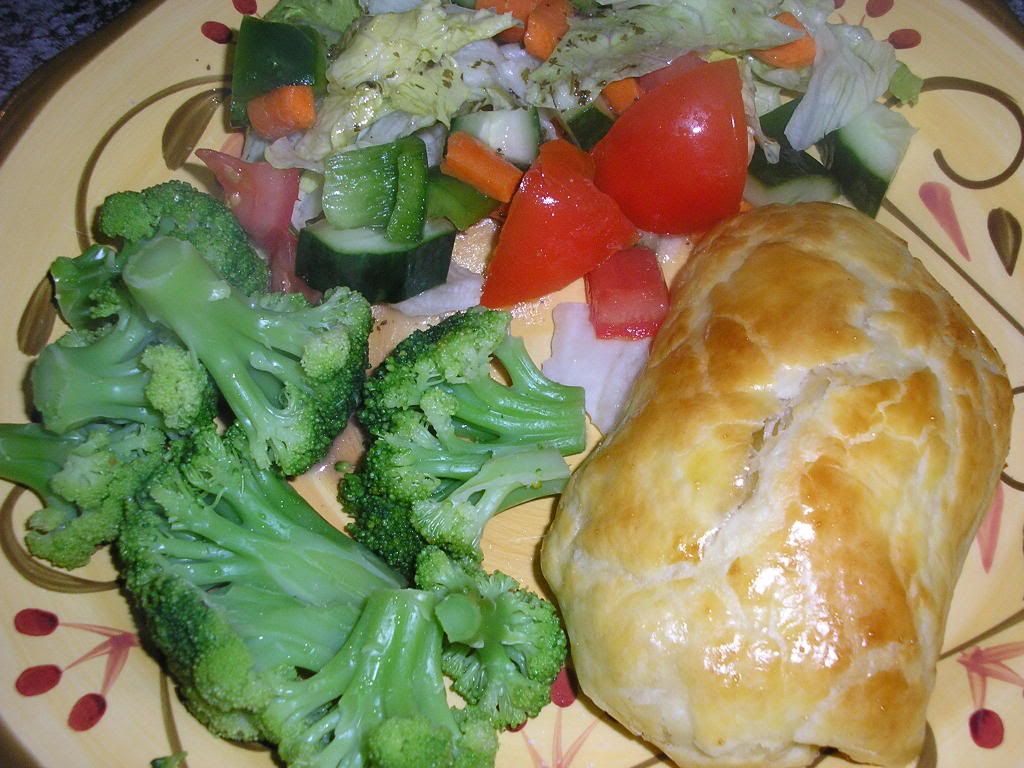 8. Remove from oven and eat hot. SO GOOD!

We served ours with broccoli and a salad. The chicken stays HOT and moist, and is really good. Hope you like it! It's an easy dish to make and takes very little time. The thawing of the puff pastry is what takes the longest. So, try it sometime when it's not too hot outside and let me know what you think!

Oh, and happy fourth of July to my American friends! We are heading off to the embassy this afternoon for a day of fun and (hopefully) American hot dogs!! Yay for us! I will take pictures and post sometime next week. Have a great time celebrating America's freedom!!