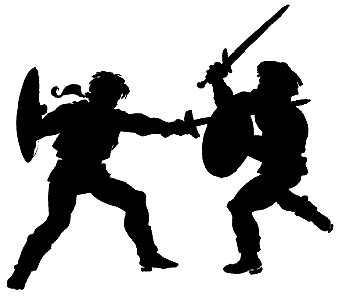 Ezra 6:11-12 "Also I have made a decree, that whosoever shall alter this word, let timber be pulled down from his house, and being set up, let him be hanged thereon; and let his house be made a dunghill for this. (12) And the God that hath caused his name to dwell there destroy all kings and people, that shall put to their hand to alter and to destroy this house of God which is at Jerusalem. I Darius have made a decree; let it be done with speed."

I think it's so great that God does things that we don't understand. Especially when they are also things that we don't expect. Take this story in Ezra, for example. These words are said by King Darius. He is the King of Persia, which means his kingdom took over a bunch of other kingdoms. One of the places he acquired was Assyria.

Let me 'splain. No, there is too much. Let me sum up.

The Jews and Assyria DO NOT have a nice history together. The Assyrians were a terrible conquering people who struck fear into the hearts of anyone they opposed in battle. The Jews were no exception. Maybe this quote from one of the Assyrian kings will sum up their attitude:

"I am powerful, I am omnipotent, I am a hero, I am gigantic, I am colossal!"
One of Assyrian King Esarhaddon's inscriptions, 7th century BC
"Hey JulieMom, I thought you were going to sum up!" Ok, ok, I'll do that now.
Well, before the quote from Ezra was written, the King of the Chaldees had been brought against Israel because of their sin, completely destroyed the temple, and broke down the wall of Jerusalem. God's wrath was such that there was no remedy. (II Chr. 36:16)
Fast forward to Cyrus becoming King of Persia. The Lord tells him to build a house for Him in Jerusalem. (A
heathen
building a house for God?
I know!
) Well, he sends some of the Jews up to Jerusalem to get started, but not long after, they are way-layed by the people of the land who are not happy with their work who write the new king and talk a bunch of smack against the children of Israel. The King fears they won't pay taxes or be loyal, and the work ceases.
Now comes the good part. (I know, you've been so patient.)
Fast forward again to when King Darius is sitting on the throne of Persia. Some of the brave men of Israel (Haggai the prophet, Zerubbabel the governor) start to rebuild the temple. Without direct permission, just knowing it needs to be done. Of course someone catches them and complains to the King about it. (Can't a Jew work in peace?!?)
The King responds with his own letter, which includes the verses I quoted from Ezra at the top of the post. His letter goes on to command the man who wrote against the Jews (Tatnai) leave them alone and let them work. (Finally!) He also commands that ALL their needs for the house of the Lord God (including for sacrifices) be given FROM THE TREASURIES OF PERSIA.
But my favorite verse in this whole chapter is this one:
Ezra 6:22 "And kept the feast of unleavened bread seven days with joy: for the LORD had made them joyful,
and turned the heart of the king of Assyria unto them
, to strengthen their hands in the work of the house of God, the God of Israel." (Emphasis added)
God took a King from one of the sworn enemies of the Jews, and made him their biggest supporter in what they were doing. It defies all reason. It makes absolutely no sense that the King would be moved on their behalf, especially when he read the scrolls found from the former King and his rationale for stopping them in the first place.
And I think it is so cool that God chose to remind us that Darius is now
King of Assyria.
Earlier he is referred to as the King of Persia, but God reminds us here that He is the God of the impossible. He can
and will
turn the hearts of our enemies toward us if it furthers His work.
God has already done this in my life. I actually planned to share a personal story, but the post is a little long already. Maybe next week? We'll see.
The point is, we should have no fear, because we serve the Powerful, Omnipotent, Hero, Gigantic, Colossal, ONE True and Living God! What are you struggling with that has you believing you will surely be defeated? Who has written against you to the king hoping to prevent your work? What enemy's heart can God turn toward you to serve His purpose?
Don't doubt; He can do it.
Especially when it makes no sense and looks impossible. It's kind of His specialty, actually.