Here we are, back in the kitchen at JulieMom Castle. We've got a great treat for you today. No easy 'How to Boil Water' recipes here. Oh no. This is real live yeast-filled soft delicious pretzels we're talking about today folks. And they're really easy.

If you have made any kind of yeast product before, then you will be fine making these. The real challenge is making them skinny enough so they still look like pretzels after they're baked. I will have to admit you don't know that's a problem until the baking is done, and so most of mine are a little, um, poofy.

But let's get to the recipe!

Soft Pretzels Like Aunt Annie's
1 1/4C Warm Water (not too hot or you'll kill the yeast)
1T+ 1/4t yeast (One normal small packet)
3 3/4C Flour
3/4C + 2T Powder Sugar
1 1/2t Salt
2T vegetable oil

1. In a large bowl, dissolve yeast in water. Let sit two minutes.
2. Combine flour, powdered sugar and salt with yeast mix. Add oil and form into ball. Knead five minutes. (adding more flour as needed until smooth) Place in oiled bowl, cover, and let raise 45 minutes.
*I always turn the dough over and make sure every bit is covered with oil*
3. Preheat oven to 425 degrees.
*Play a fun computer game or read your favorite book for 45 minutes*
4. In medium bowl, combine 4T baking soda with 4C warm water. Set aside.
5. When dough is raised, punch down slightly. Tear into sixteen pieces.
6. Roll each into a long strip, and twist into pretzel shape. (See photos below)
7. Spray baking sheets, or brush with melted butter. Dip shaped pretzels into bowl with baking soda and water. Let drain.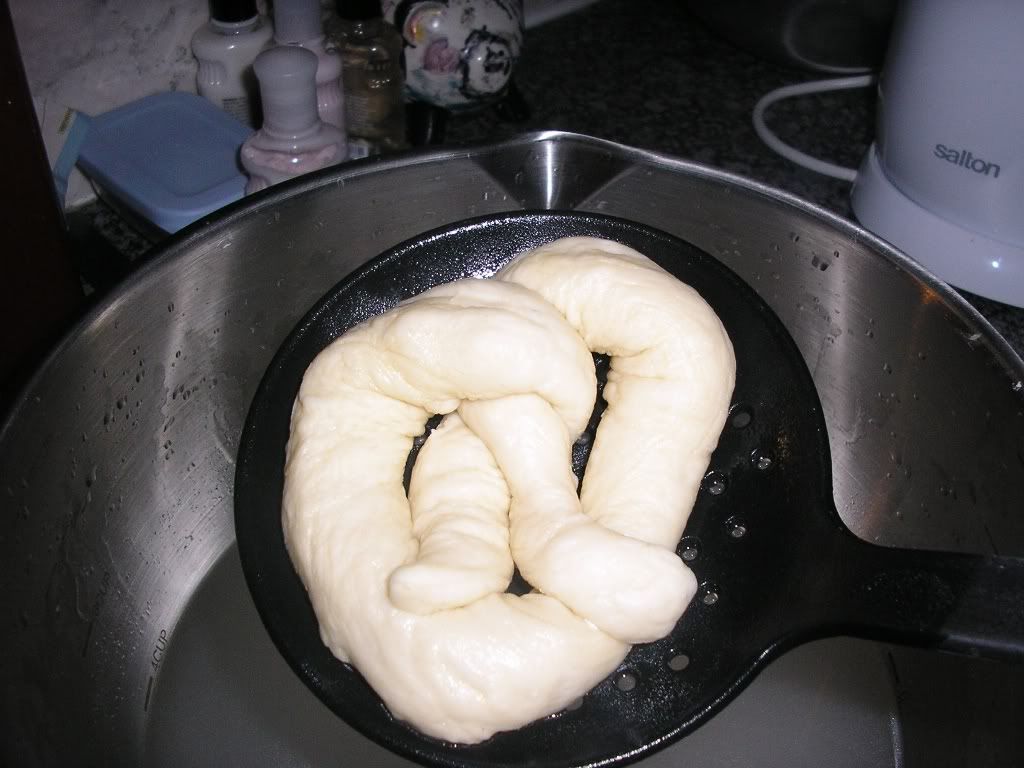 Place on baking sheets.
8. Bake four minutes. Turn baking pan and bake four more minutes.

9. When done, brush with melted butter and top with either salt, or cinnamon-sugar.

*Your pretzels won't turn out blurry like this. It's just my camera.*

Pretzel Shaping Instructions
1. Roll small dough ball into a loooooong snake. Super long, like longer than any dough snake has the right to be. And try to get both ends even. Not like this one. M'kay?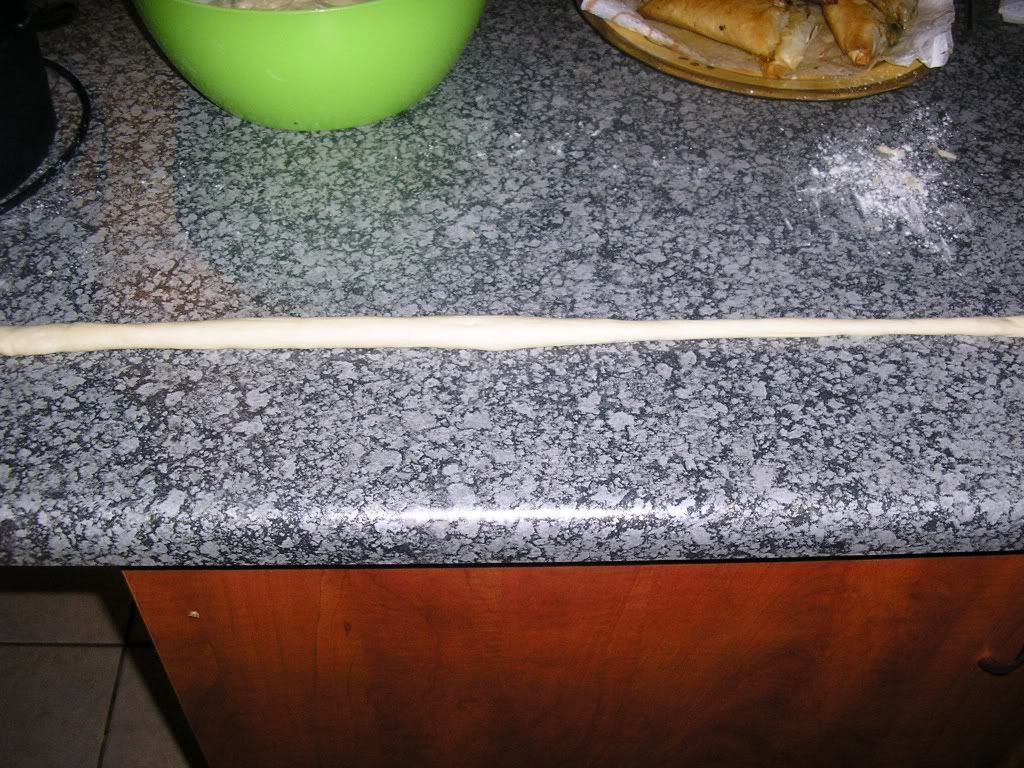 2. Take one end in each hand and twist one over the other, like you would a shoelace.


3. Do it again.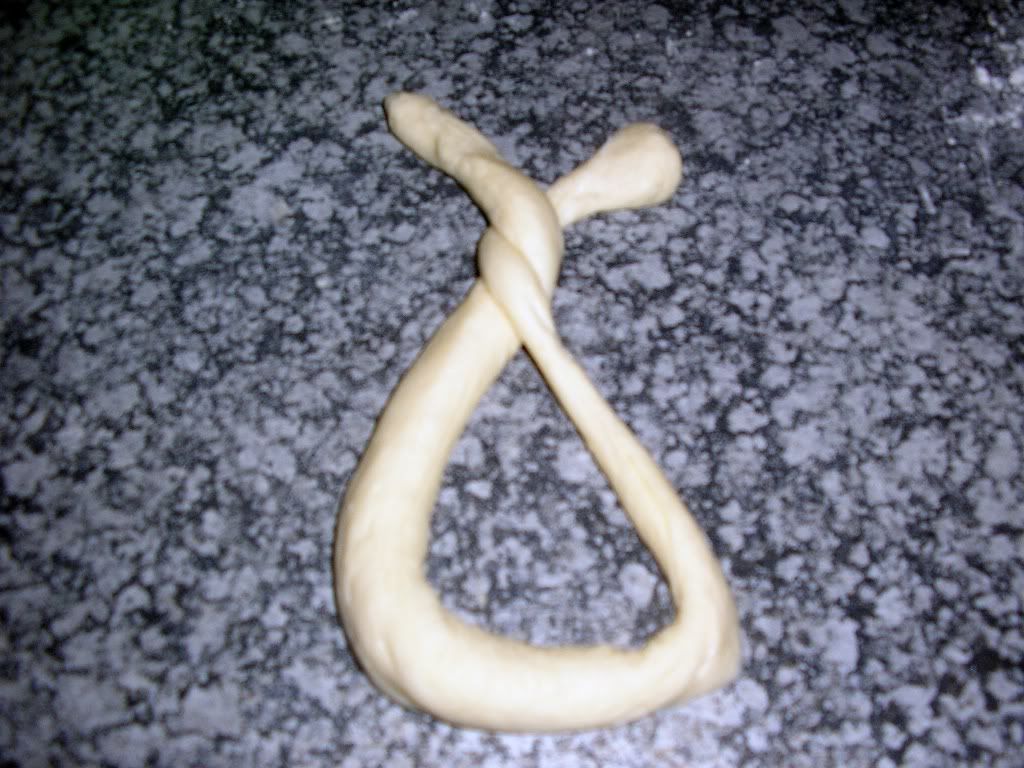 4. Pick up an end in each hand and fold down to the bottom of the pretzel. Voila!