Good day! Welcome to JulieMom's House of Style. Today's program is loaded with tips and hints for you to be your very best, and blaze new trails in the fashion community.

First up we have my very own Mother showing us that if you want to make a good impression on a date with a lumberjack, then there is really no better option but to dress for success in a stylish and figure flattering Davy Crockett jacket. And it always helps to position yourself in front of an attractive tree.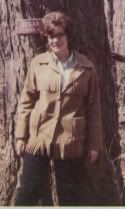 Next we have Snow White and Uncle Silly Face proving that for the manly man, nothing truly says 'accessory' like bungee cords. You can make a necklace out of them or use them as a belt. They are inexpensive, and they come in a range of colors so as to match any wardrobe. That's a plus for you color bind gents.



Aunt J and Papaw here show how to blend in when going on vacation in Mexico. If your child can't grow their own mustache, just do what Aunt J did- use Mr. Potato Head's. He won't mind, and it will help you get that authentic look you crave. Once you get there, you should be able to find a bullet vest, should you so desire.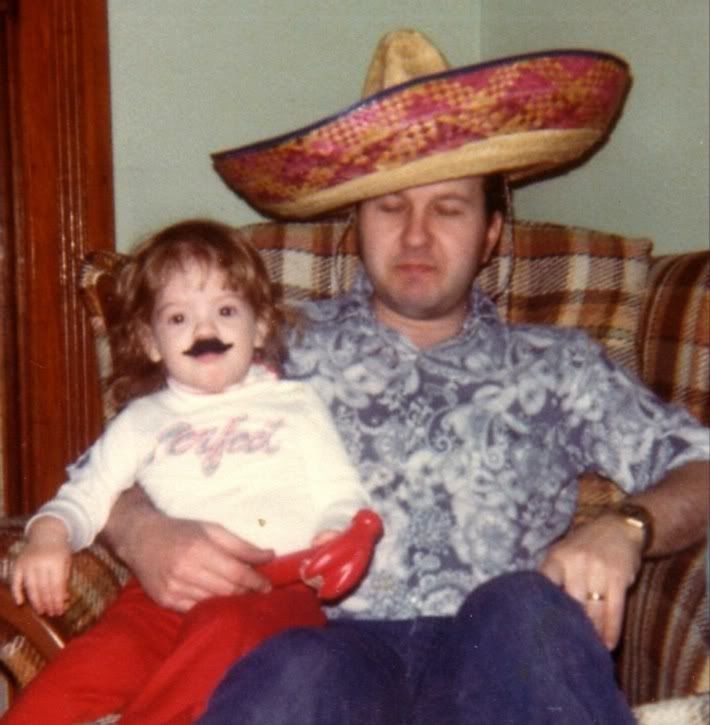 And never underestimate the power of a well made up face.



To impress at a costume party, don't hesitate to dress like your favorite astronaut. If you can get someone to do it with you, the effect is that much greater. As is carrying between you a famous scene from American aeronautical history.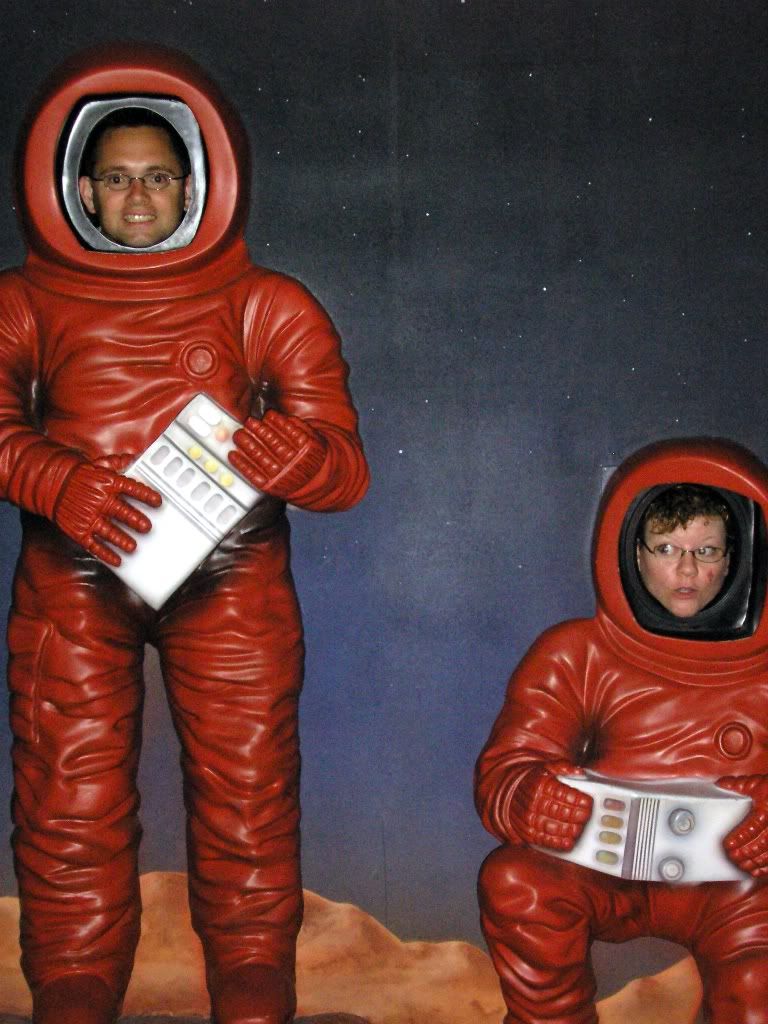 Or go dressed as your favorite painting.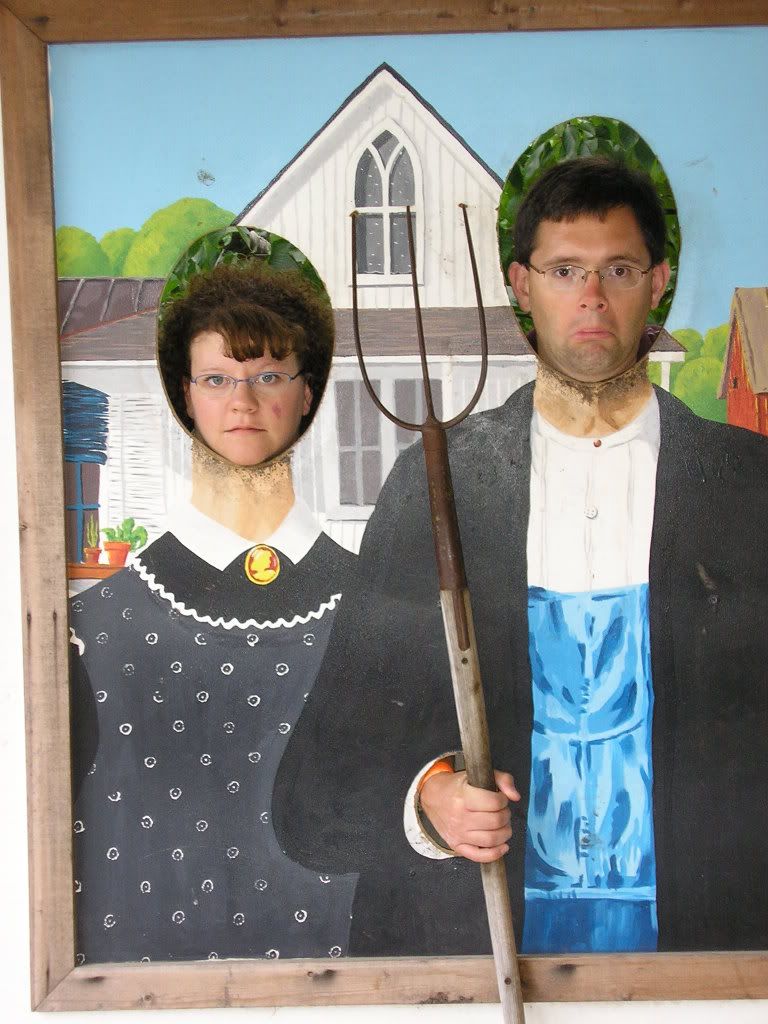 Well that's all the time we have for today. Hope you've enjoyed this installment of JulieMom's House of Style. Join us next time when we'll discuss those 80s classics like the Mullet, and Leg Warmers. Until then, "Stay well and well dressed."