The long wait is finally over!! 'The Papaw' arrived without incident. I know you all were praying, because things happened that only God could do. Especially when we remember that we're in one of the most dangerous cities in the world.

Ready for this?

His first two flights took off and arrived ahead of schedule. He met nice people on the plane and actually slept. Then after he arrived and looked like he didn't know where he was going, a man approached him and asked if he needed a taxi. When he told the person he was looking for his son in law, the man said 'Do you know his cell number?' Then he let my Dad use his cell phone for free. This is just totally amazing, because EVERYONE in Africa expects to be paid for everything.

God indeed is good.

And of course, we made signs to greet Papaw. And the girls all had their own special way of greeting him.

Snow White wanted to be sure Papaw saw her favorite blankie, and planned to write I LOVE YOU on her eyelids, but she fell asleep before she could uncap the pen.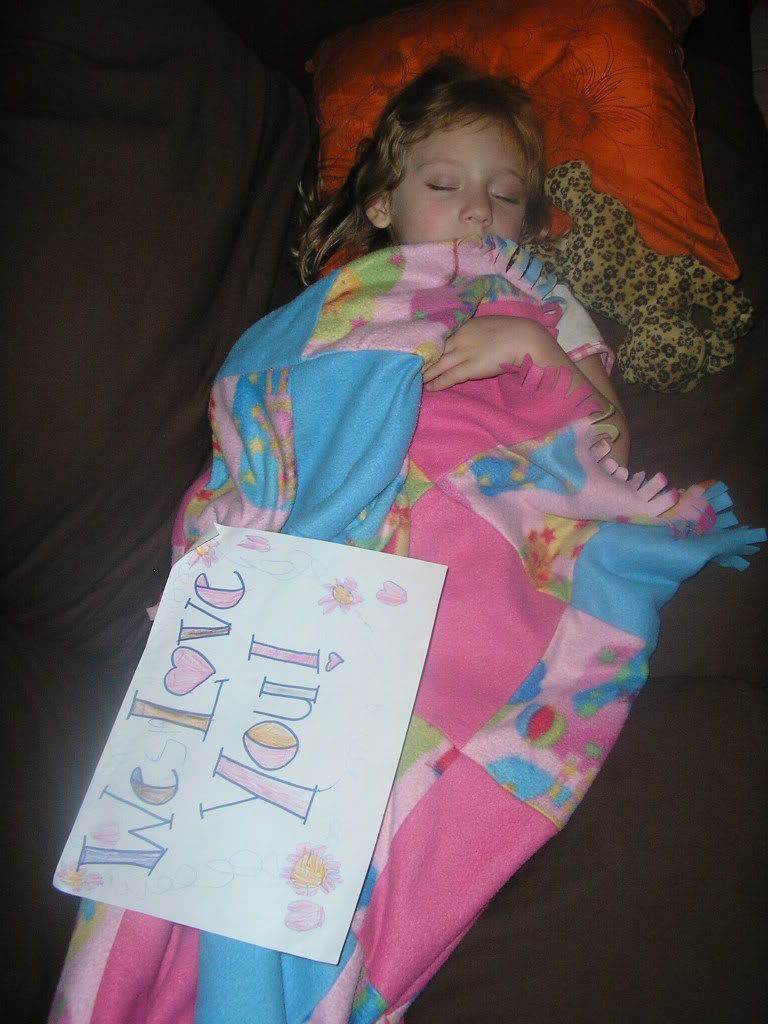 Sleeping Beauty stayed awake the whole entire time. And she was bright eyed and SOOOO happy to be able to greet Papaw in person.


And finally Cinderella was just so excited that she ended up passing out. But see how nicely displayed her blanket is? And how well she matched the pillow on our couch? Amazing.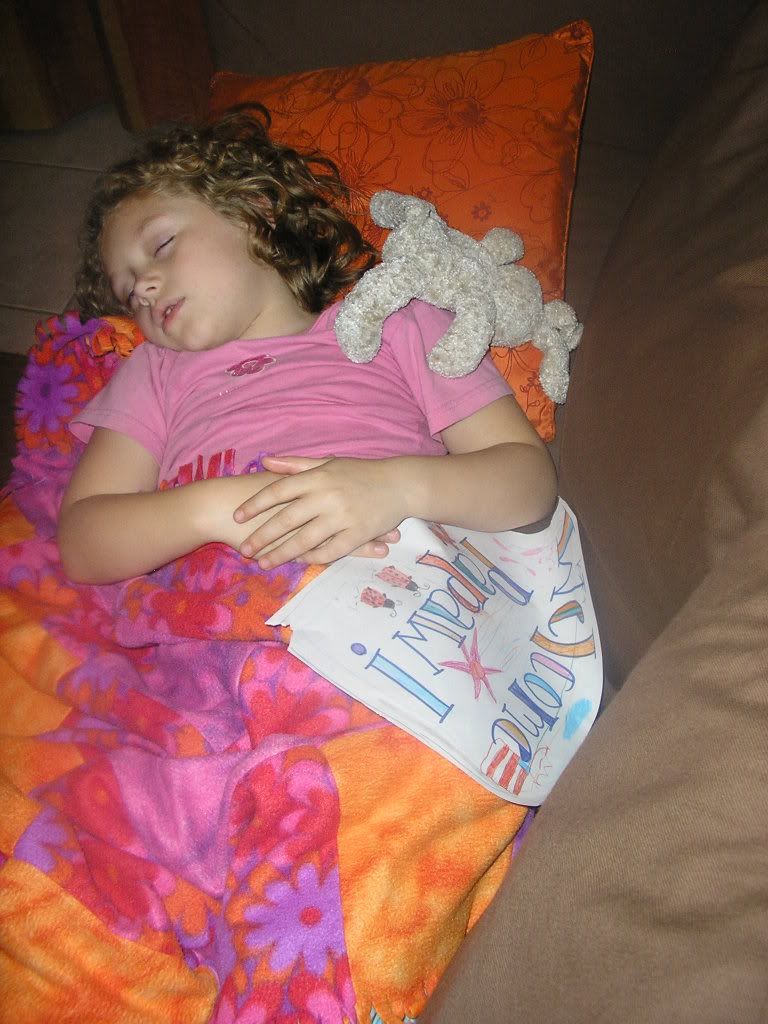 Dad looks great, and said he had an excellent flight. People were courteous, liked chatting, and were in general just nice people. God be praised!!

Thank you for all your prayers. We are safe and sound, and enjoying all the loot sent with him!!