This is a picture of (mostly) all of the wonderful people from our home church who are involved with either our prayer group, financial support, or both. They are such a blessing to us! The missions conference started at our church this week, and they all had T-shirts made that have a picture of South Africa on the front and says 'Pray for the Deaf of South Africa'. On the back they have Team JulieMom. (Well, not really. It says our last name.)

They are too cool and I know made all the other prayer groups jealous. We'll have to think of something equally cool but different for next year. YOU ROCK PRAYER GROUP!!! LOVE YOU ALL!!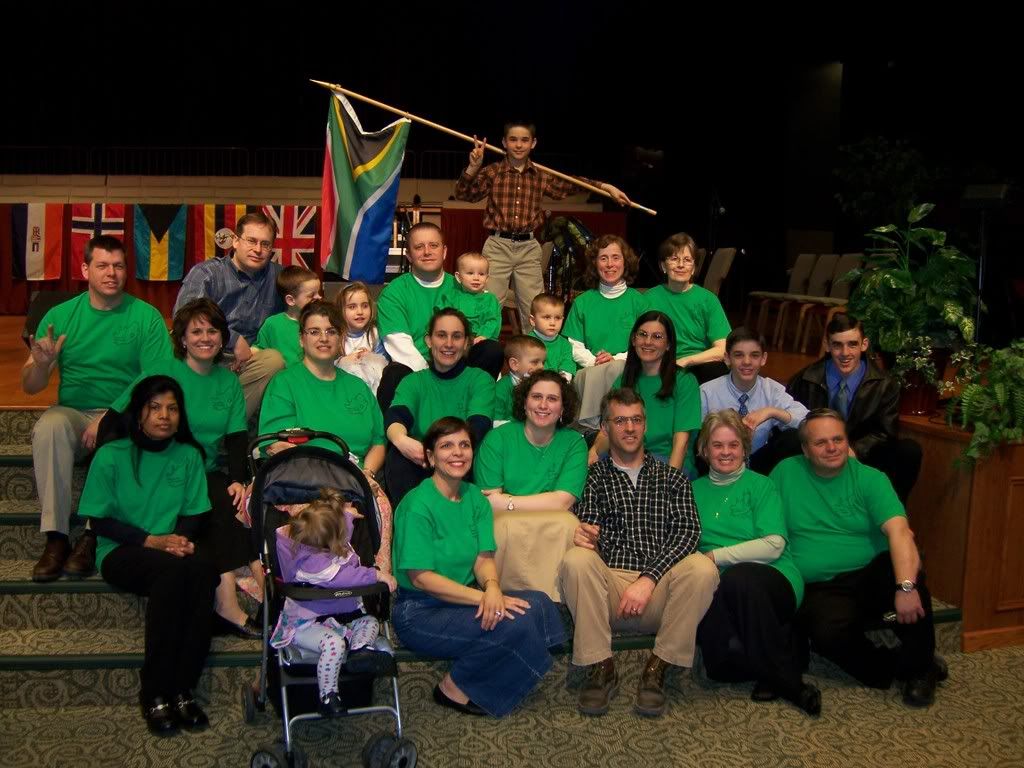 And Mrs. Kim I would just like to say you're looking great, and I love the new color!!

Don't you wish you had a prayer group as cool as this?!?