Dad left yesterday, and there is a definite missing piece here. The Prince woke up this morning and said it feels weird without him here. I agree. The girls had quite the time saying goodbye last night. It wasn't easy. They were all crying, so I sent them to bed together in Sleeping Beauty's room listening to Patch the Pirate. That was a blessing. Cinderella came out crying about six times saying things like "This song makes me cry for Papaw." or "I miss Papaw." or "When will Papaw be here again?"

Needless to say there is a bit of a hole in my heart now. But I will survive.

On to the Fun With Lions!!


Snow White holding a lion cub.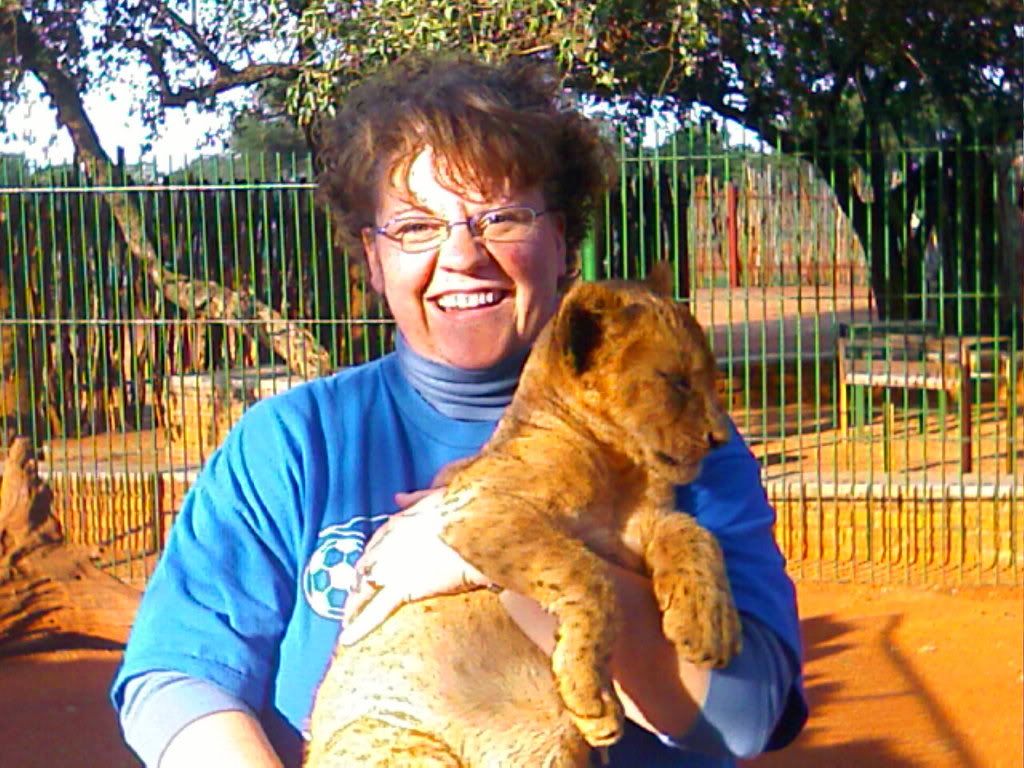 ME holding a lion cub! (and no, this isn't the best my hair has looked..)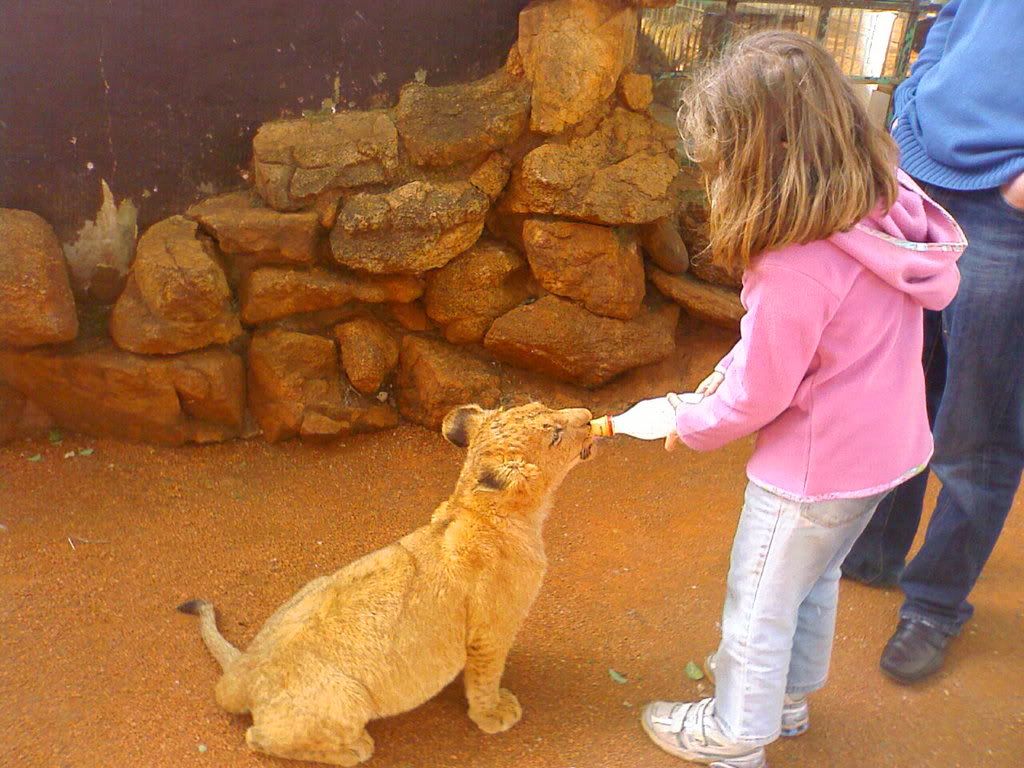 Sleeping Beauty feeding a lion cub with a bottle!


Big lions eating the innards and skin of something. Ew. Look away!

I have a picture of Papaw feeding the lion cub and another of him holding a cub, but I figure he wouldn't want me to post it since the cub chewed his finger a little and left a dent. I wouldn't want to bring up any bad memories or anything.

But we did have a good time.