There's a restaurant here in South Africa called Carnivore. It's a really cool place where they cook all different kinds of meats, and at least 5 game meats. While we were there they served us zebra, warthog, impala, kudu, water buffalo, crocodile, lamb, beef, pork, chicken and a variety of sauces and salads. Oh, and we also had mealie pop with gravy and homemade honey bread.

This is a 'buffet' but instead of going to get it yourself, the waiters walk around with the meats on Massai warrior swords. Every table has a flag, and when you're full, you surrender by lowering the flag to the table. Yeah, it's pretty cool.

I took a variety of snapshots, none of which, unfortunately, include the menu for that evening. Sorry. But here are the shots I did get. Enjoy!

Dad wearing the cool hat of our waiter as he slices wathog onto his plate.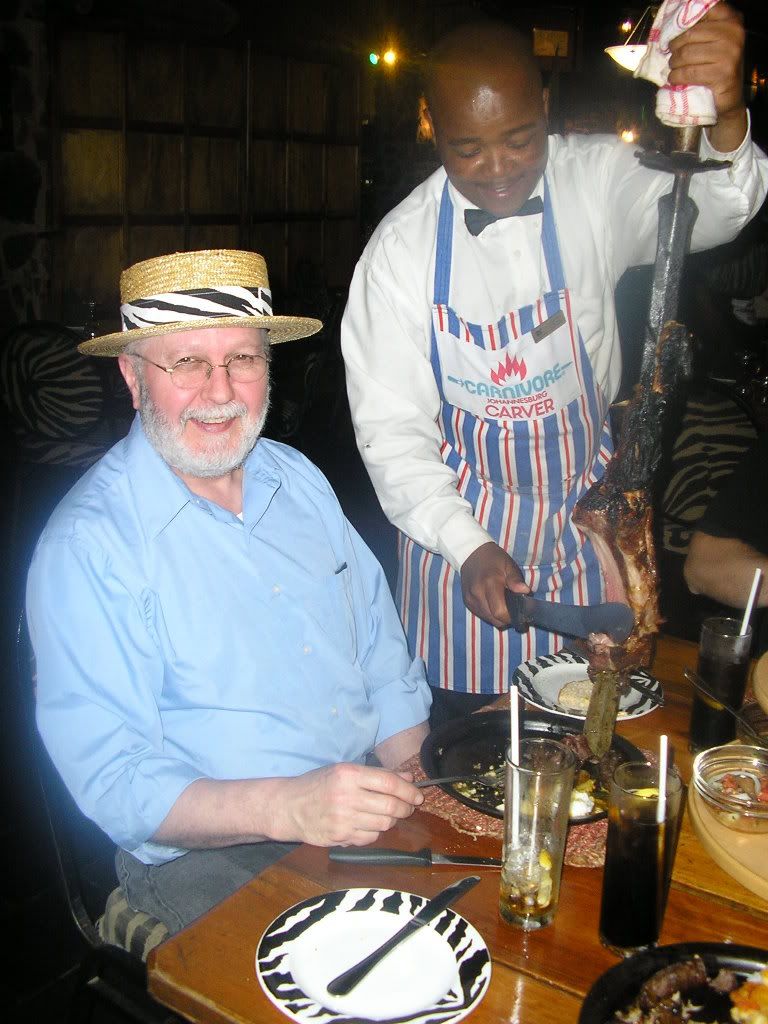 MMMmmmm.....zebra....



WATCH OUT!! Man eating crocodile!!


The animals decided to get their revenge on Cinderella.

But don't worry, we all came home intact, if not a little too full for comfort. Come and visit! We'll take you there too. But you have to drink water because the sodas a ridiculously expensive. Is that ok with you? Good.