Today we are going to tackle that trickiest of all breakfast foods: Pancakes. Now, there are many recipes out there that promise golden fluffy pancakes. Rubbish I say! I have tried many recipes only to be sorely disappointed. I have, however, created my own version of pancakes and actually measured things out this time. I usually just dump stuff in a bowl until it looks right. But now we have a recipe!! Today I bring you:

JulieMom's Fluffy Golden Pancakes
4C Flour
1/4 C Sugar
2 T Baking Powder
1/2 C Vegetable oil
1 Egg
3 C Milk
Various and sundry mix-ins which we'll get to later.

1. Preheat your skillet over med-high heat. Walk away.
2. Fix yourself a nice hot cup of chai and take a sip.
3. Grab a large bowl and measure everything except the milk into it.


4. Stir it up a bit.
5. Add milk and mix well, leaving smaller lumps alone. They won't bother you. The batter should be thick, but run easily off your whisk. See?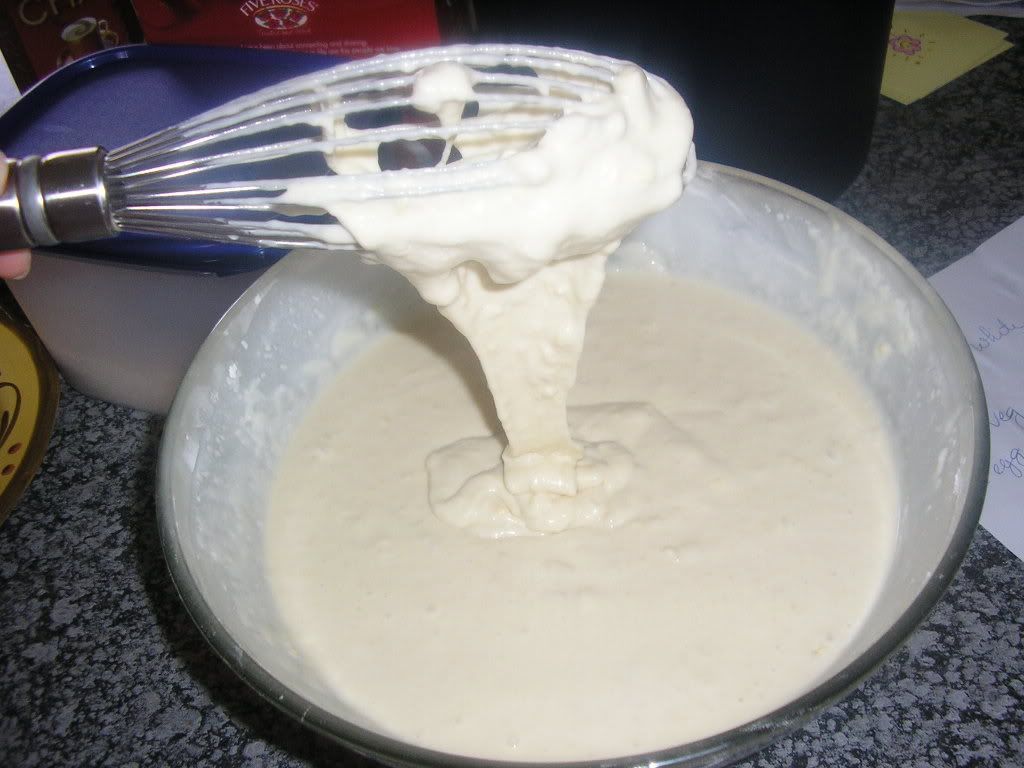 6. Using your 1/3 C measure, fill it almost full and pour batter into skillet. Put as many as you can without them touching. My skillet holds four.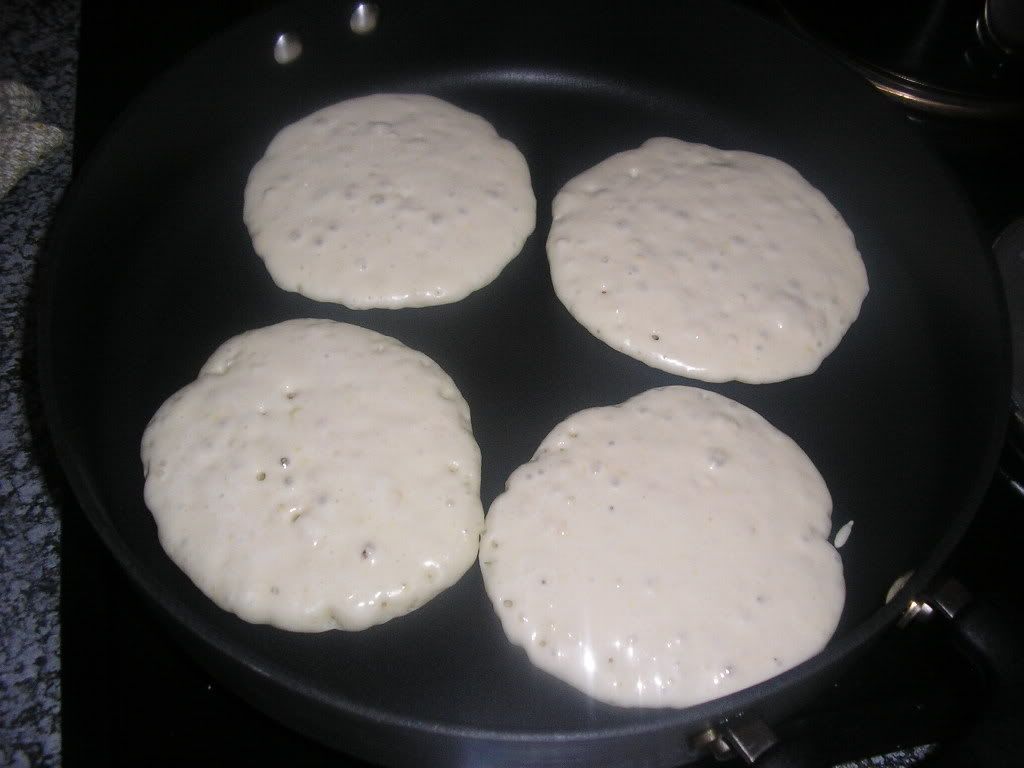 7. Now it's time to revisit those mix-ins I said we'd get to. At this point, while the top of your pancakes are still wet, you can sprinkle them with stuff. For example, chocolate chips, OR cooked sausage bits, OR scrambled egg bits, OR some kind of delicious nut bits like pecans. But NOT all of them at once. Are you mad? Ew. Then take another sip of your tea while you wait.
8. Let them cook until the top is bubbly and the edges look a bit dry. Like this picture that is blurred by steam.


9. Flip them over and let them cook thirty more seconds. (or until they are brown)
10. Eat hot and top with yummies of your choice. Some examples are: Peanut butter, OR sliced bananas and honey, OR sliced peaches, OR Apples and cinnamon, OR your traditional syrup and butter.


11. Place remaining pancakes in a Ziploc bag and store in the freezer. Warm them up in the microwave.
Now reheat your tea in the microwave and enjoy your breakfast!!