I was reading Grafted Branch's blog yesterday, and was inspired by her bravery to post some of my OWN old school pictures. Are you ready? I don't think you could prepare yourself enough for what is about to assault your eyes.

Maybe we should have you sign a waver just in case? No? Ok. Proceed.

Homemade Annie Dress By My Nana- Kindergarten

No comment.

First grade- Super Cool Trick Photography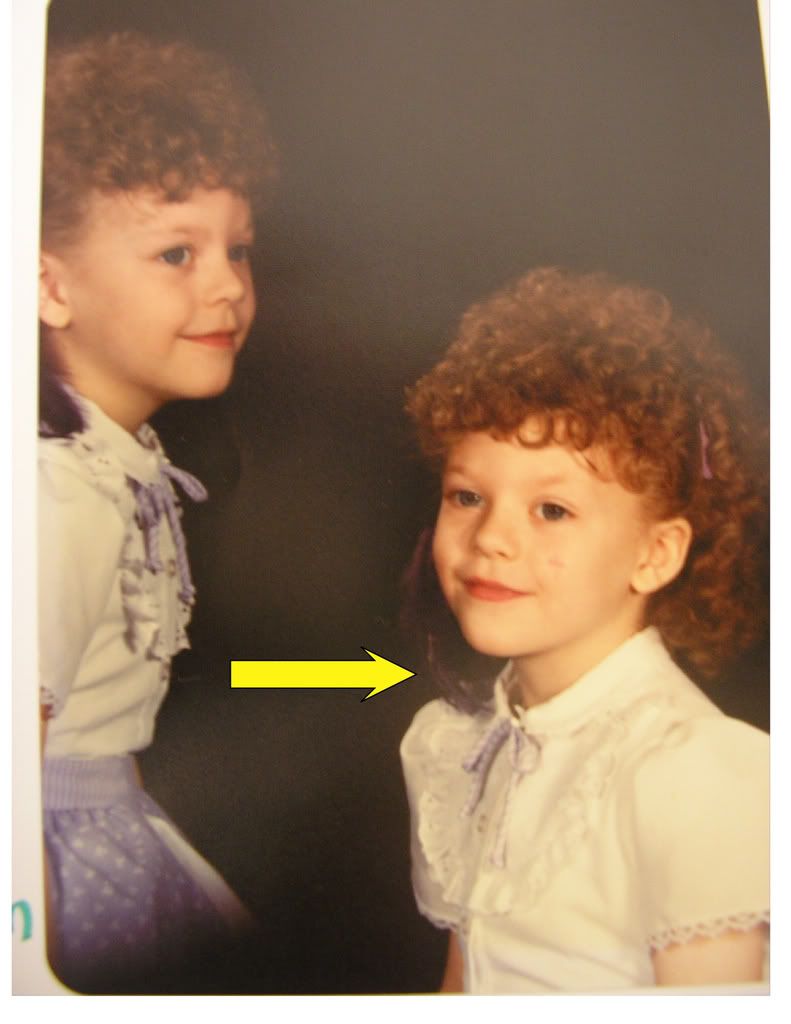 Notice the arrow pointing to the purple Indian feather clipped into the side of my hair and framing my jaw. Yep. It had beads and everything. I KNOW.
And my kids keep asking me who the girl behind me is. *sigh*

Field Trip to the Library

This photo was in the newspaper. Notice all the other children looking with interest at the airplanes. Kinda the whole reason we were there. Me? Smack dab in the middle, staring right into the camera. My parents must have been so proud. Well, not any prouder than Sarah's who's ducking out the back.

Fourth Grade Post-Recess Carnage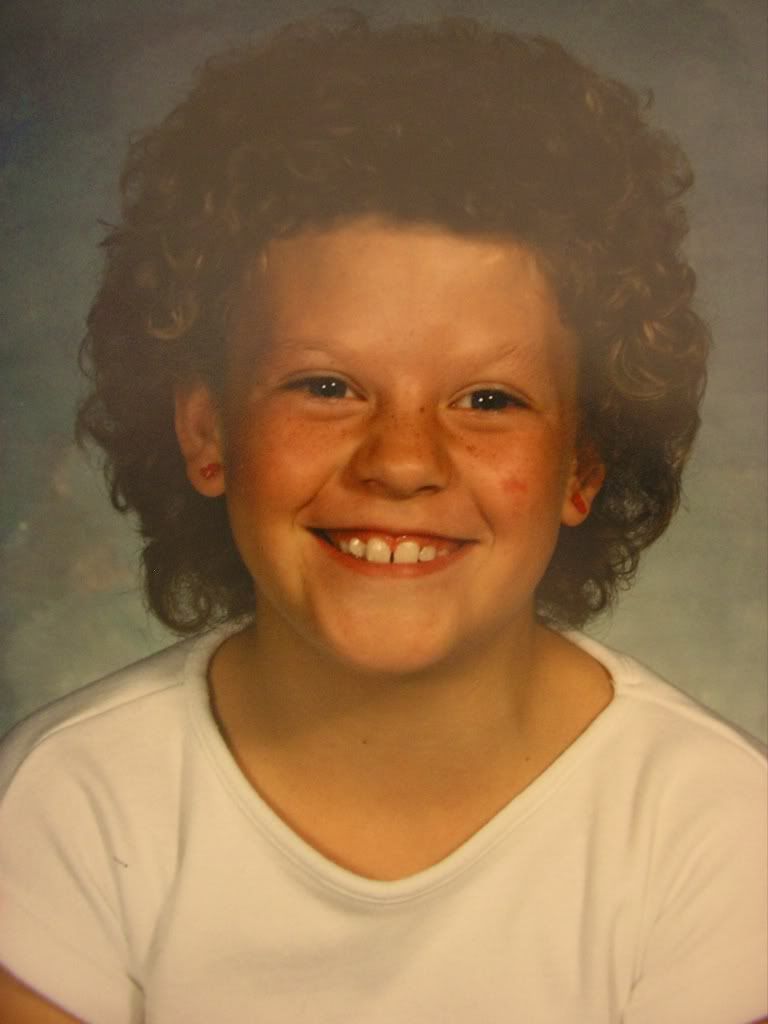 Flushed cheeks and shiny faces were in back then. I must have been running fast too, because there is absolutely no hair close to my face. It just kinda piled straight up.

And since I am embarrassing myself, I thought I would throw one of the Prince in for good measure. Not a school photo, but a good one nonetheless.

Why is he screaming in terror? I have no idea.

But I think it has something to do with the knee socks and gym shorts combo.

I'm just sayin'.