My wonderful friend Miss Darline sent us a package in the mail the other day. It was CHOCK FULL of valentine-y type things. Which I love. (Not that it's my birthday that day or anything, hint-hint.)

Ahem.

So,we decided to make valentine packets for all the girls' friends at church. There are normally about 7 kids in their class other than them. So, we set to work. And the girls did a beautiful job! Let me prove it: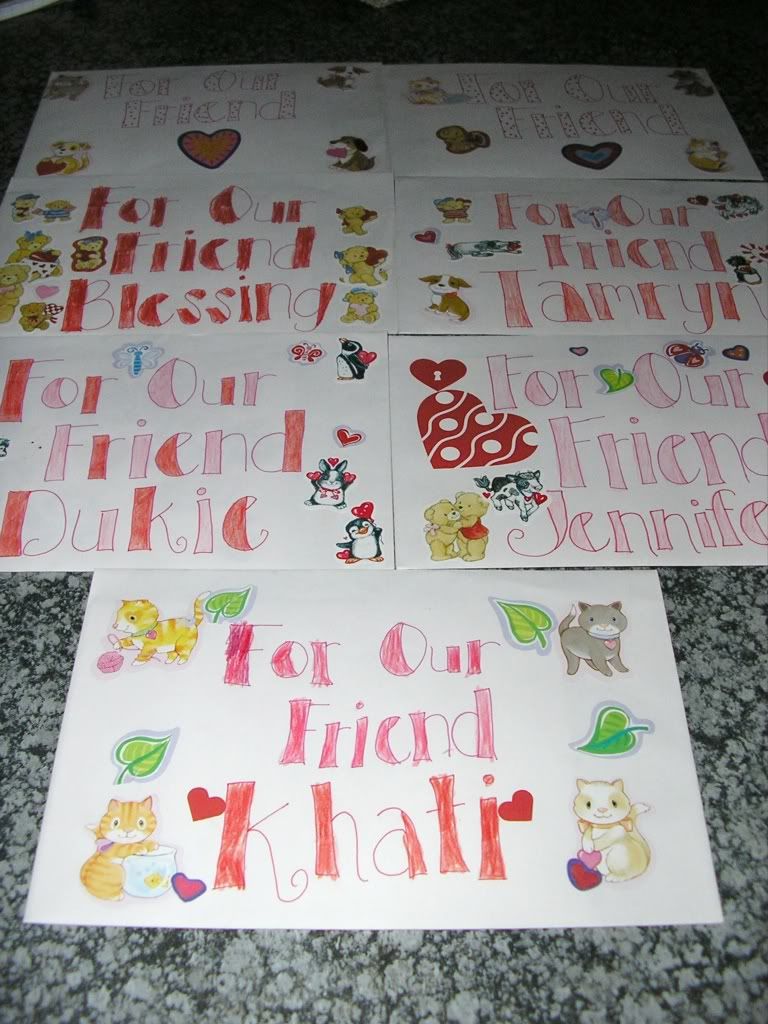 You will also be glad to note that the messy crafty part was not overly parent controlled.

Look! Glitter Without Adult Help!

(But also notice the glitter is self-contained)


Look! I'm Nowhere Near the Stickers!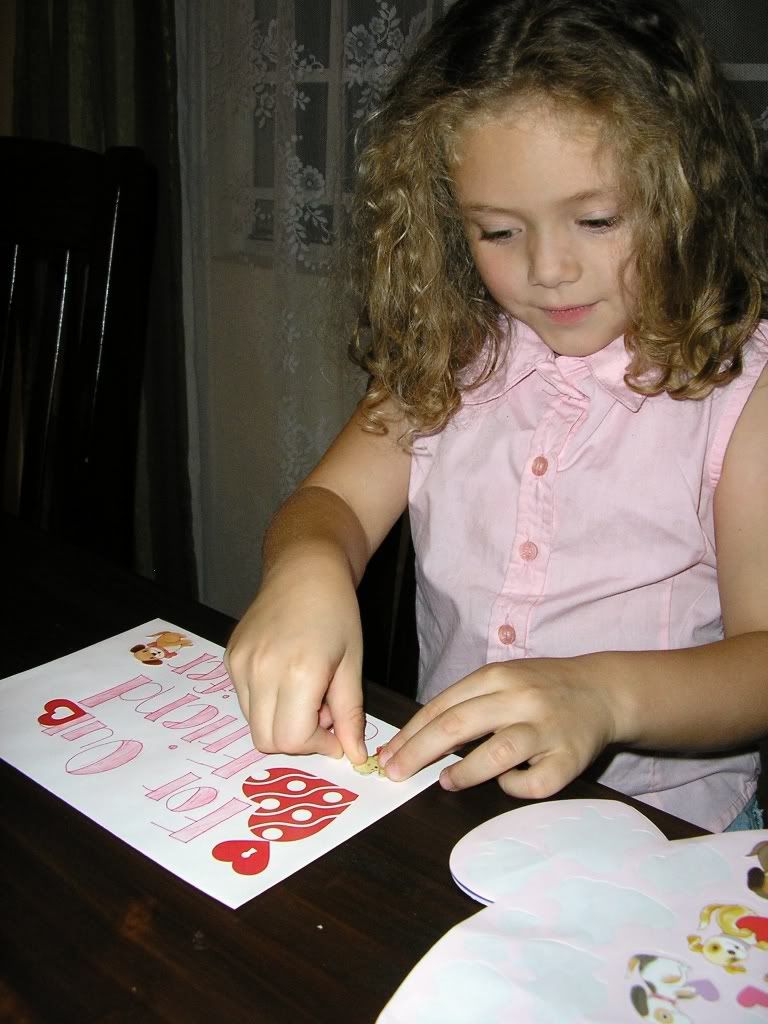 Look! Gluing By Herself!



And I didn't even 'fix' them after they girls went to bed. I KNOW!
*happily accepts pats on the back*

We also decided to try our hand at making homemade chocolates. They were a big hit! The flower chocolates are caramel/milk chocolate. The hearts are peanut butter filled milk chocolate, and the white are white chocolate with sprinkles. Yum!




Later I was walking down the hall, and noticed a paper on the floor.



Now, who do we know in this family famous for making signs? That's right! Sleeping Beauty. And this is what it said: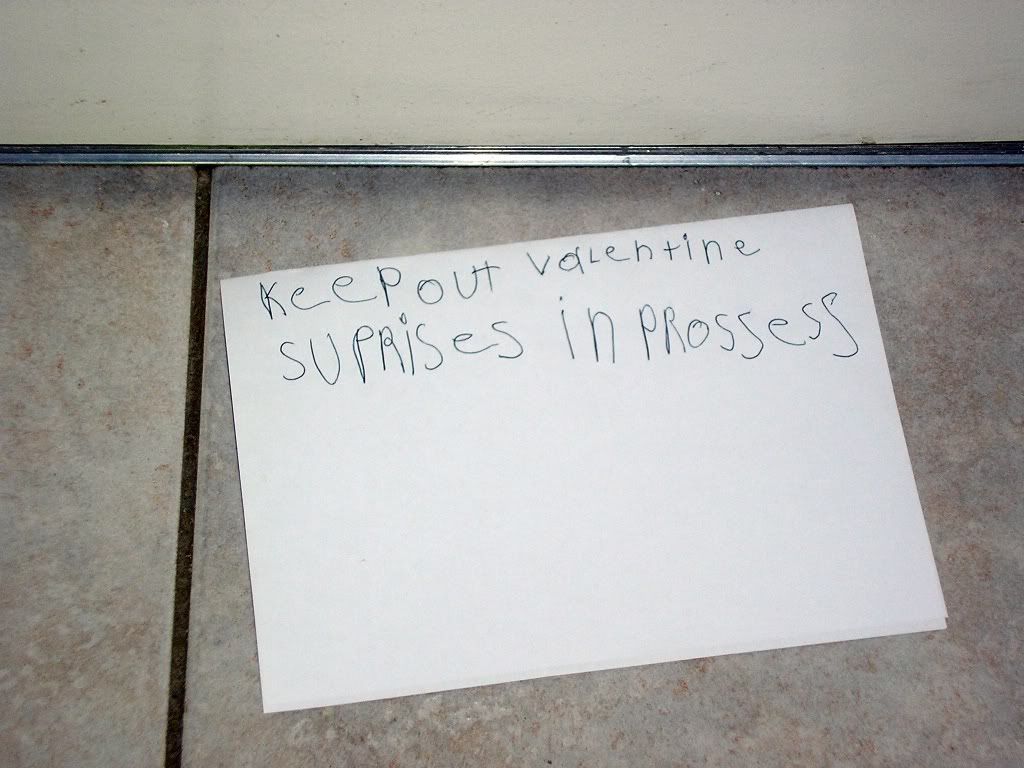 The Spirit of love is just oozing from our pores.

Careful, or you might get some on you!