It's a new feature here at JulieMom, Foodie Friday. Every Friday I will bring you pictures and recipes of something we've dared to try during the week. I think you'll be pleased with this week's entries, and may even want to try them for yourself!

Today's Recipes: Toasted Ravioli and Amish Fry Pies

We'll start with the toasted ravioli, because we all know we should have something solid before eating five or six fruit-filled pies. Right? Here we go.

Toasted Ravioli
(1)2 eggs (2)Splash milk (3)Salt & Pepper (4)1&1/2C Italian bread crumbs (5)1/2C
Parmesan Cheese (6)Olive Oil for frying (7)1&1/2t dried parsley (8)Ravioli-frozen or fresh


1. Beat eggs with milk. Season with salt and pepper.
2. Combine bread crumbs with cheese and parsley.
3. If using frozen ravioli, boil according to package directions, then drain on
cooling rack over a baking sheet or paper towels.


4. Heat few Tablespoons of oil over medium heat in large skillet.
5. Coat ravioli in egg, then crumb mixture.


6. Cook ravioli in oil until deep golden brown.


7. Serve hot with your favorite sauce.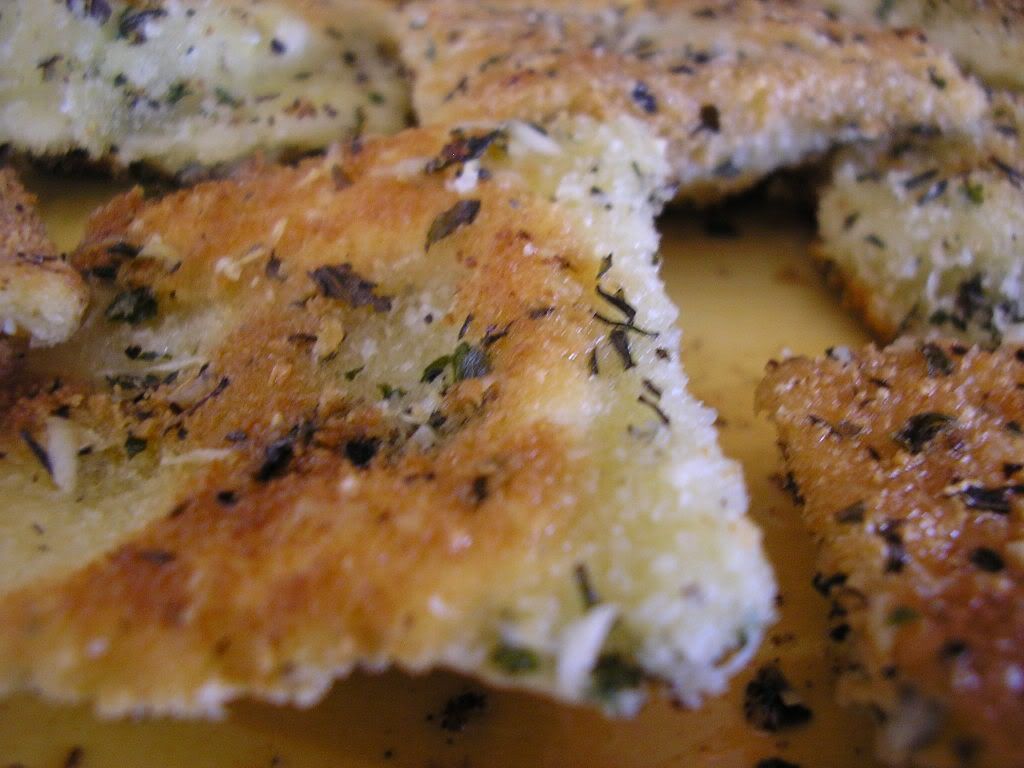 8. Thank JulieMom for a delicious recipe.

Unfortunately the next recipe is not as well documented. But there are a couple of pictures.

Amish Fry Pies
Dough:(1)2&1/4C All-purpose Flour (2)1/2T Sugar (3)1/4T salt (4)3/4C shortening or butter (5)1/2C water (6)Thick fruit filling (any kind)

Glaze: (1)1 lb. Powdered sugar (2)1/4C cornstarch (3)3T powdered milk (4)1/4 t vanilla (5)1/2C warm water

1. Mix together glaze ingredients-stir until smooth. Set aside.
2. Combine flour, sugar, salt in a large bowl. Cut in shortening or butter until the
size of peas.
3. Add water a little at a time until moist and gathers into dough. knead until
smooth. (2 minutes)
4. Melt butter or shortening over med high heat. Keep hot.
5. Pinch off a circle of dough about 2 inches in diameter, and roll into a circle.
6. Place 2T of filling in the center of the circle, and fold the dough over it,
making a half circle shape. crimp edges together with a fork.
7. Place in hot butter or shortening, and fry until golden brown.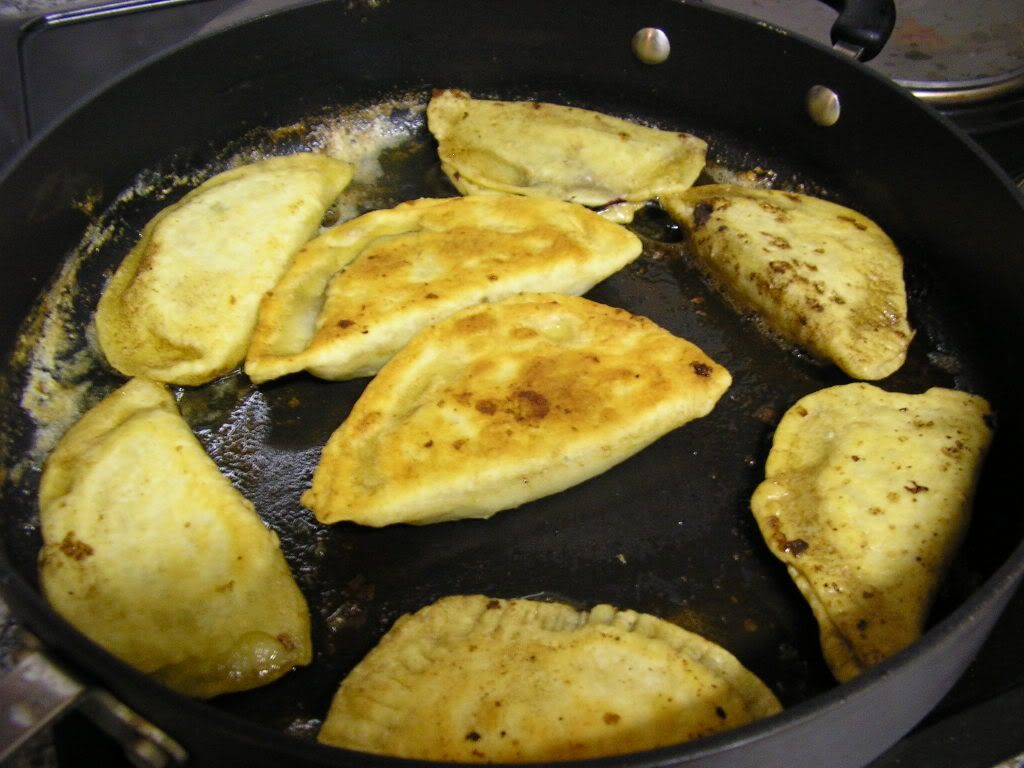 Dip into glaze, coating both sides well, and let cool on racks over wax paper.


8. Again thank JulieMom for a wonderful recipe!